By speculating on the qualities of objects, this study helped in revealing eclectic processes for creating forms of geometry that have been articulated through numerous programs. By experimenting with different techniques of creation such as photogrammetry, modeling from scratch, as well as kit-bashing, a more compelling and effectively interesting architectural form can be spawned. Objects explore the multifarious part-to-whole relationships as well as their interior-exterior articulation.
The object below was generated from photogrammetry (3D scanning the object; in this case popcorn,) then brought into Geomagic in order to smooth parts of non-manifold geometry. The degradation shown was the product of thinning out the mesh in Zbrush after a boolean union had united the popcorn pieces into a spiral proportion. The degradation found was interesting in the way in which it is only found at the seams of the least articulated surfaces.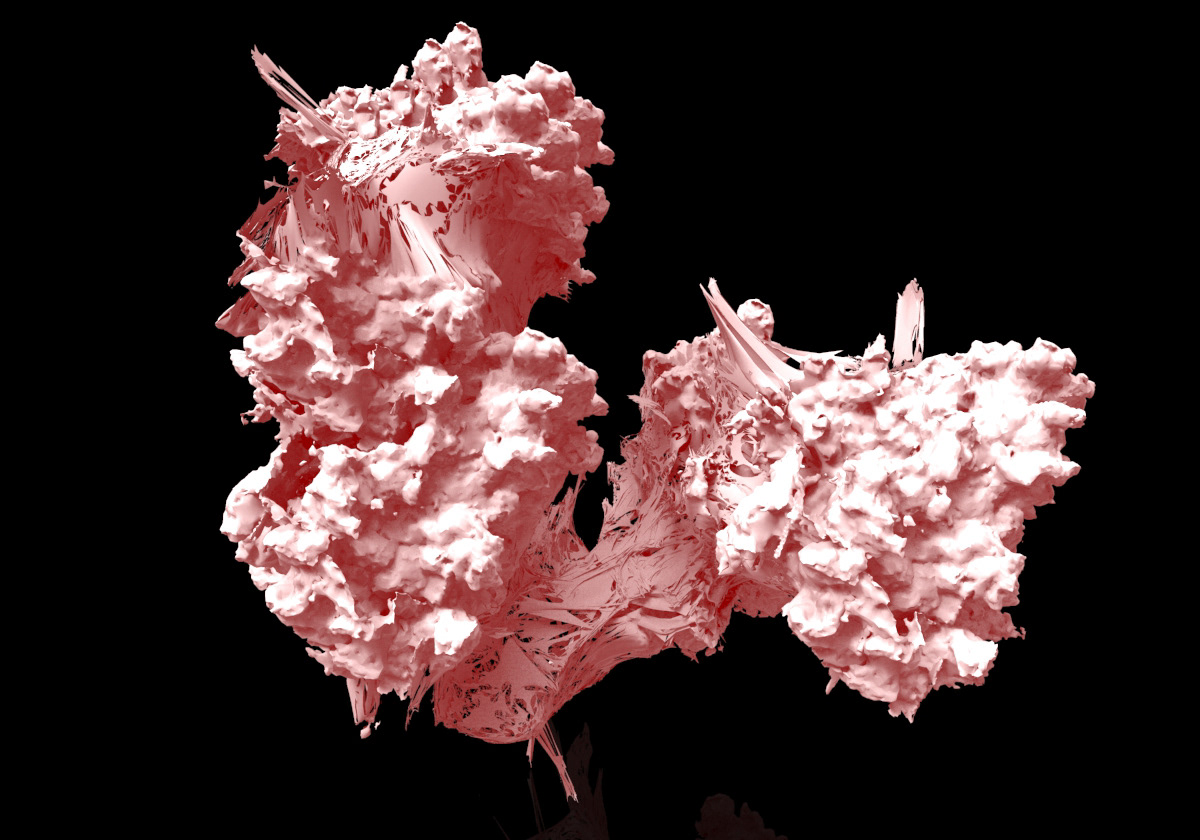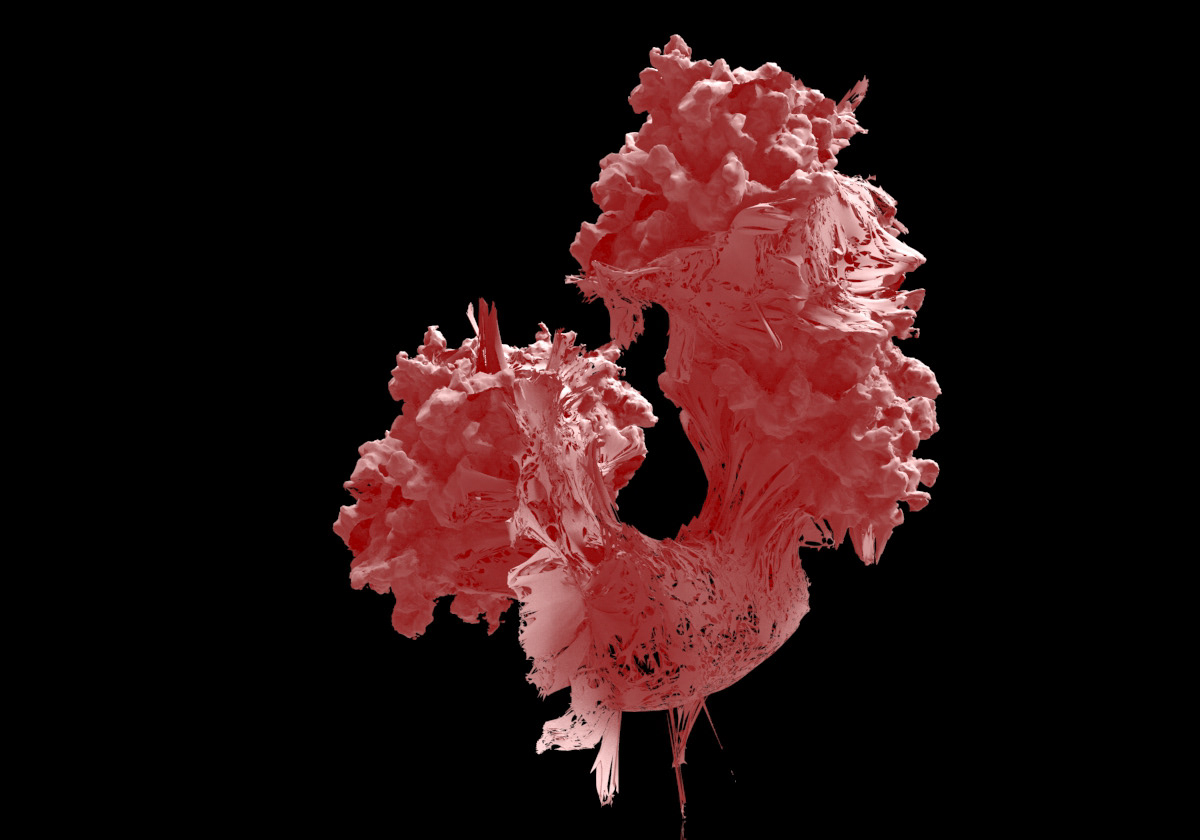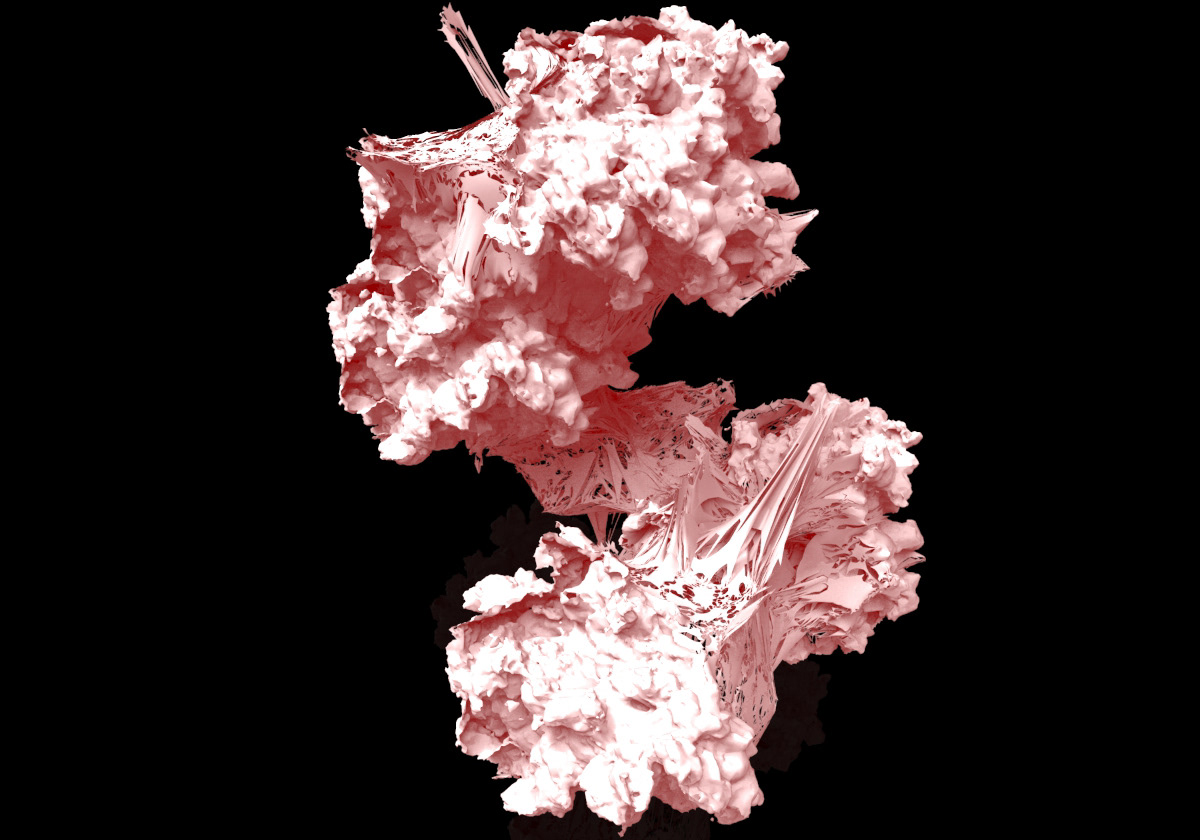 Below is shown another photogrammetry study tested on an anthropomorphic object: The Barbie Doll. This barbie was scanned and manipulated digitally to create an object that begins to combine the human form along with a typical office or residential apartment. The question that was looking for an answer in this study was what could happen when we take into account human qualities in the most literal way, as well as studying the representational reprimands of what the object's qualities demanded. The texture from the scan was also mapped on the UV coordinates of the object.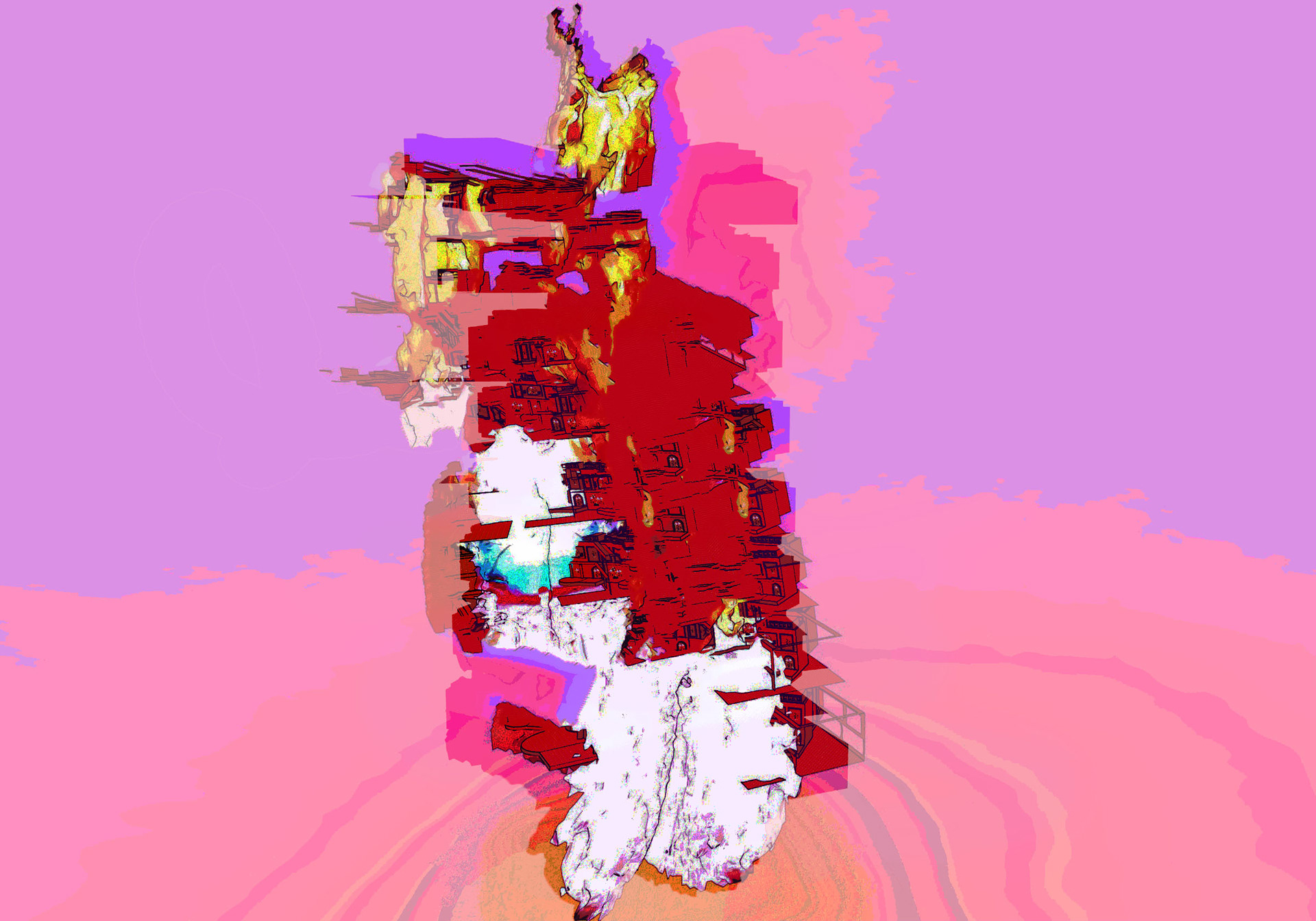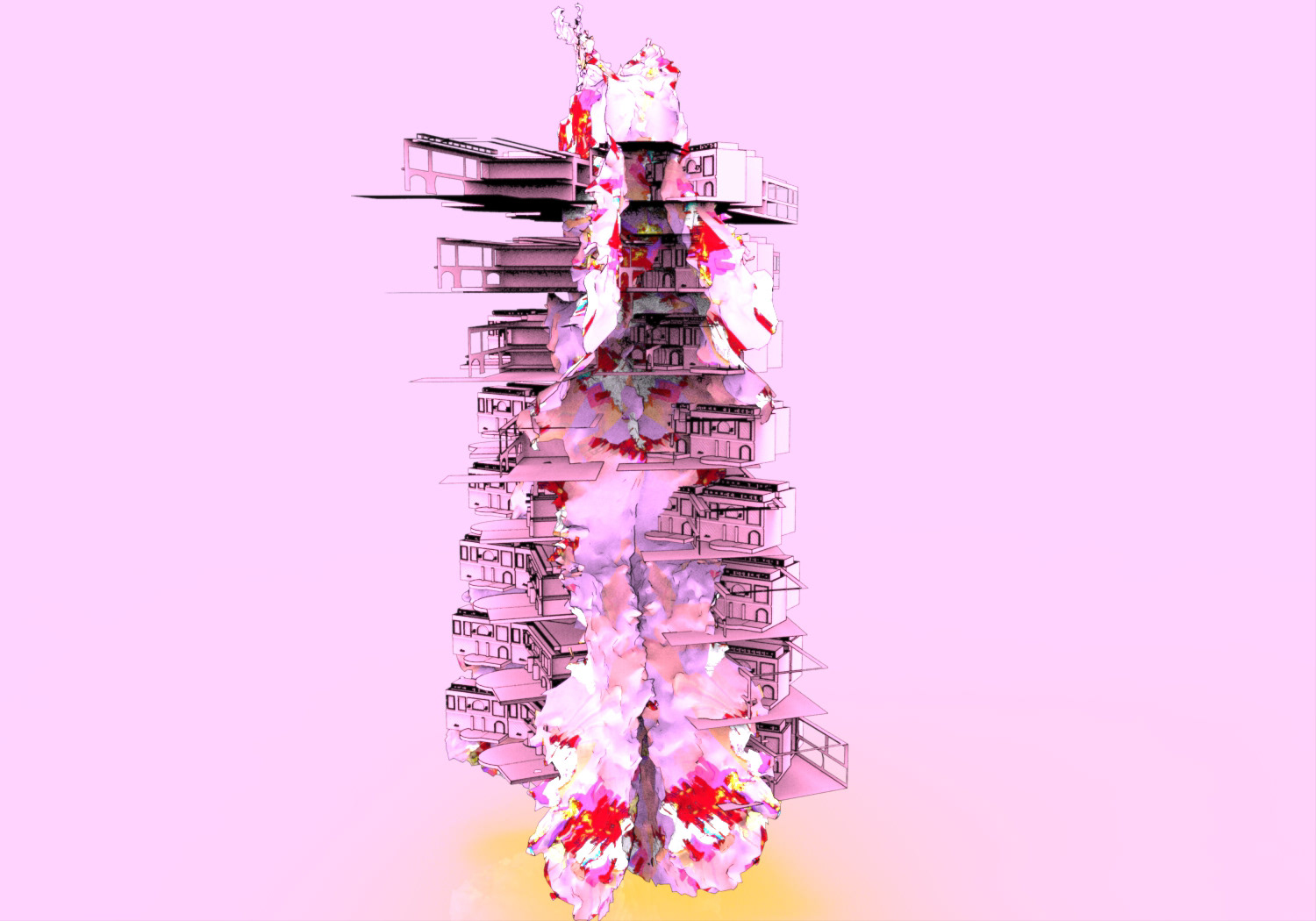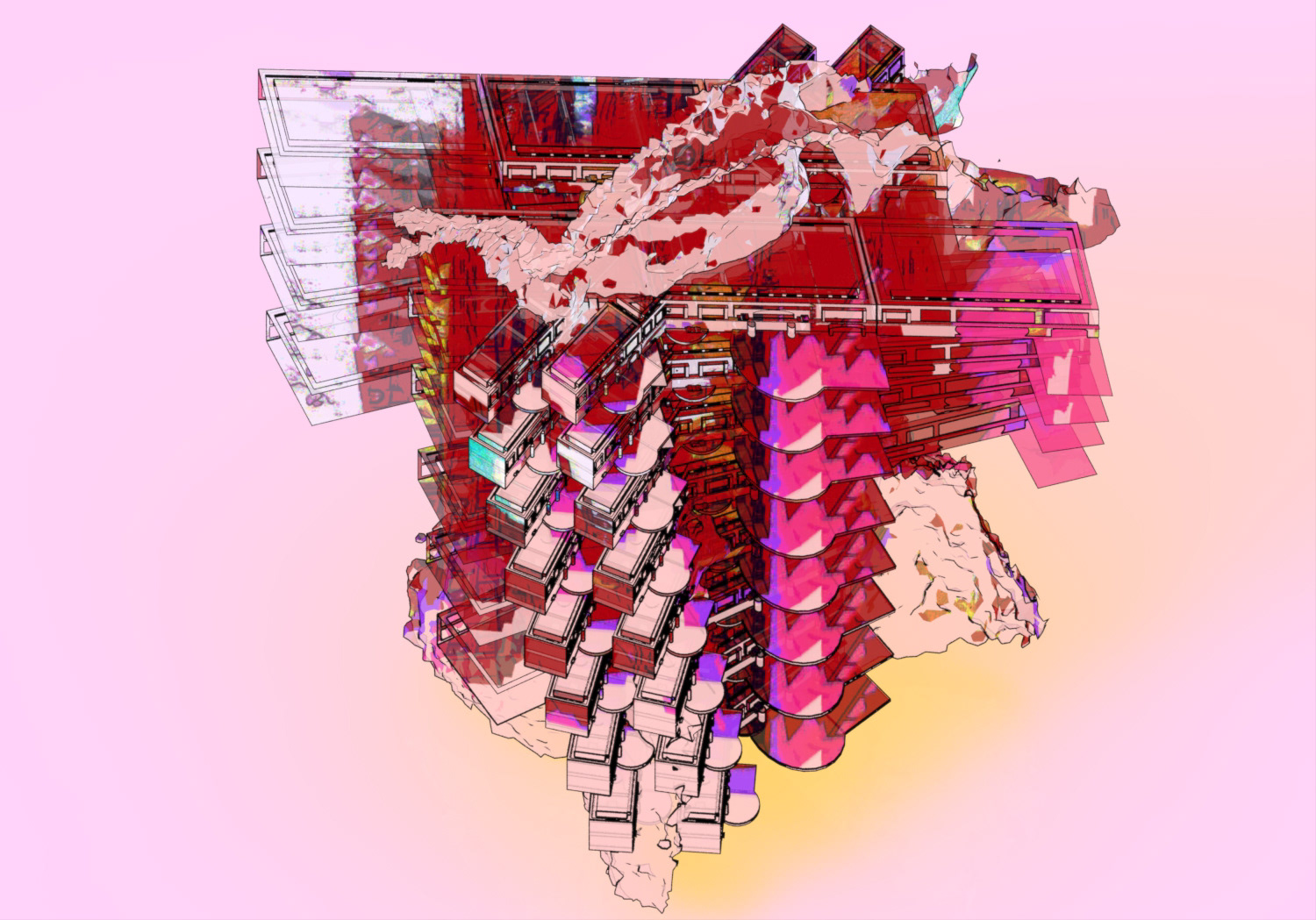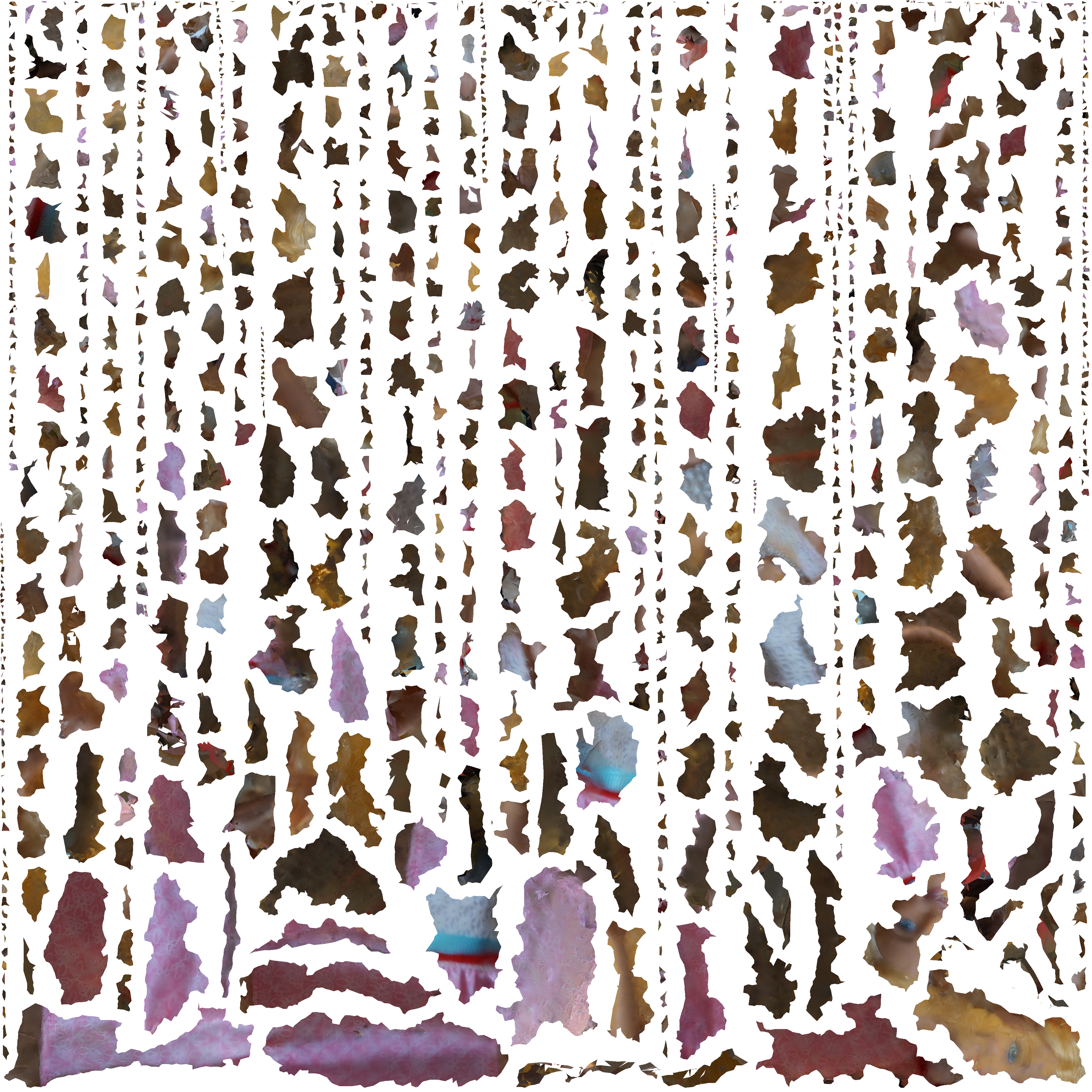 Pictured is a kitbashing iteration using toy train obj's as well as piping in Maya. The goal of this iteration was to investigate and understand how pieces can successfully respond to each other in a digital realm.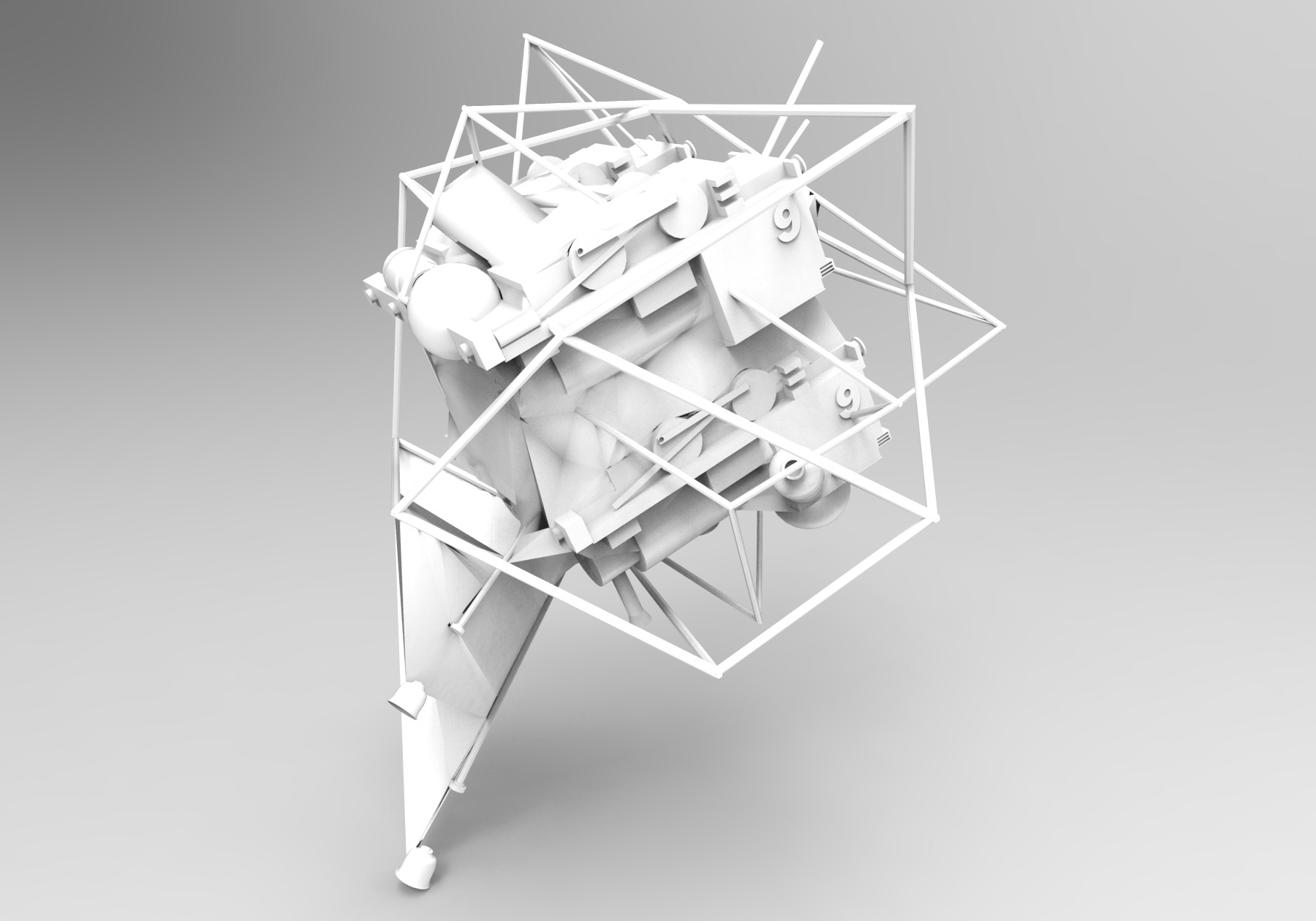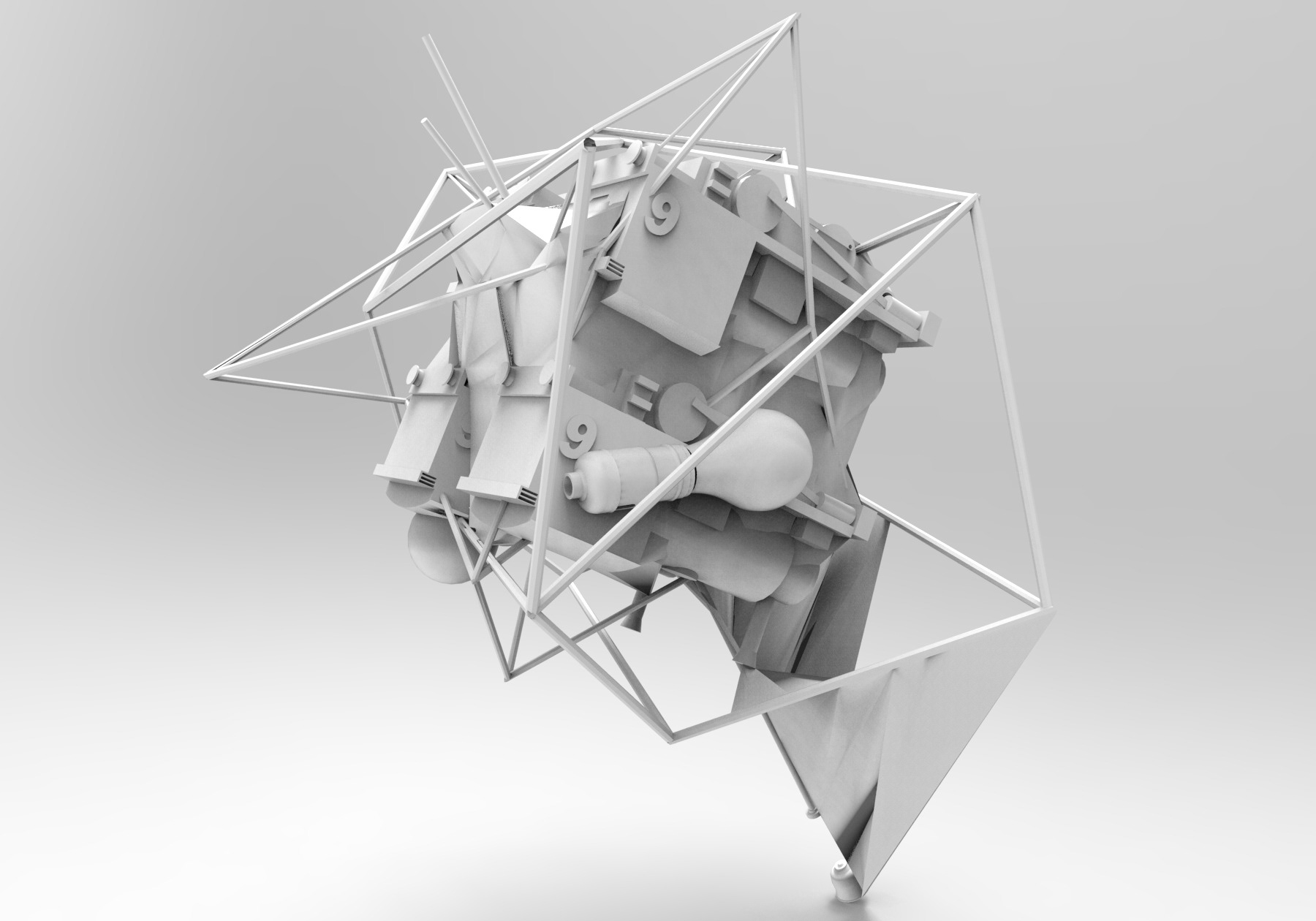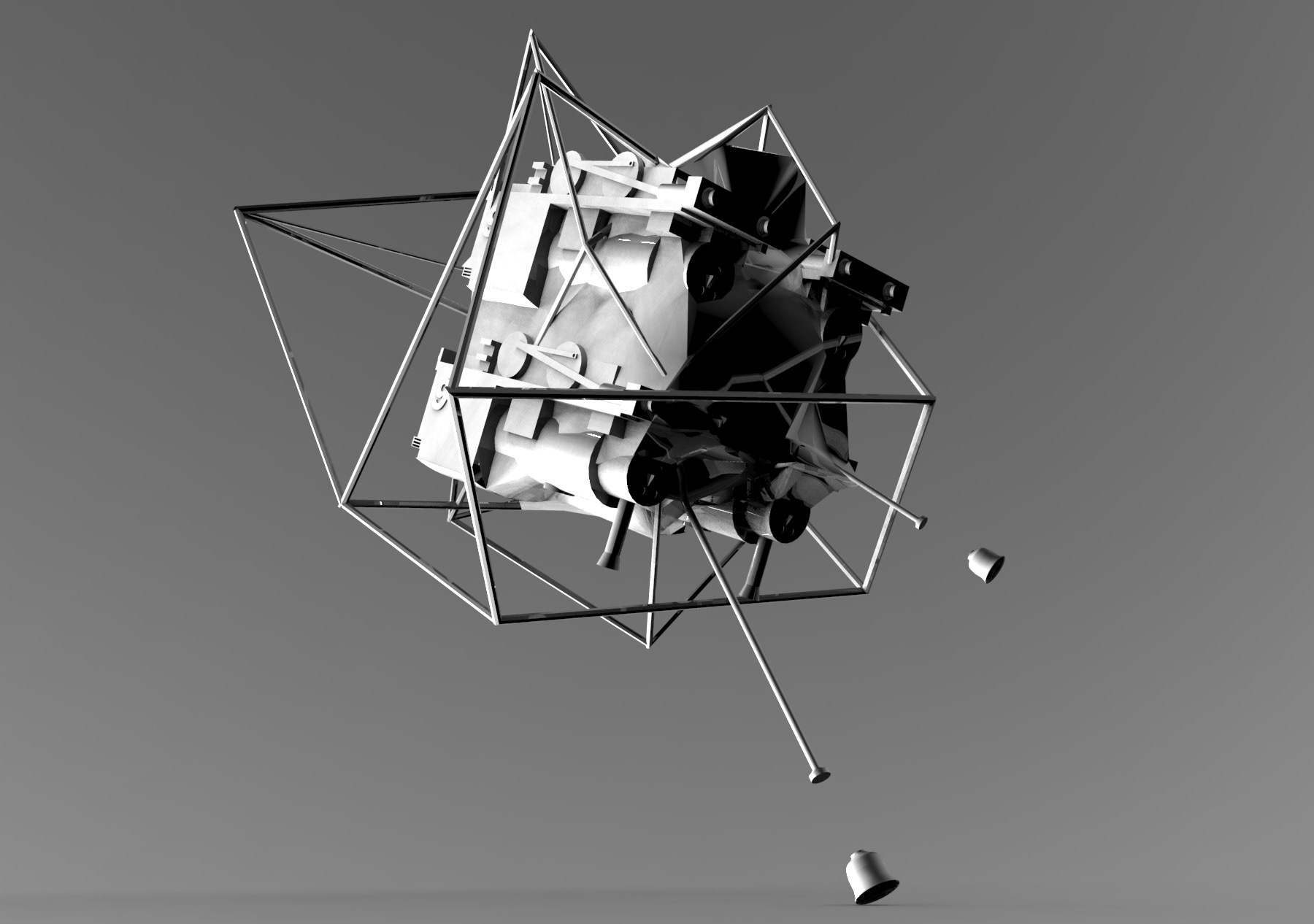 Creating texture through the use of a mesh or surface was explored briefly in the object below. This object was part of an assignment to create an object, and then add applied texture to the surface logic. By taking this concept a different route, this exploration was created by modeling the object from scratch and then using a mesh manipulator to subtract away the texture from the form, creating the ripples and shards.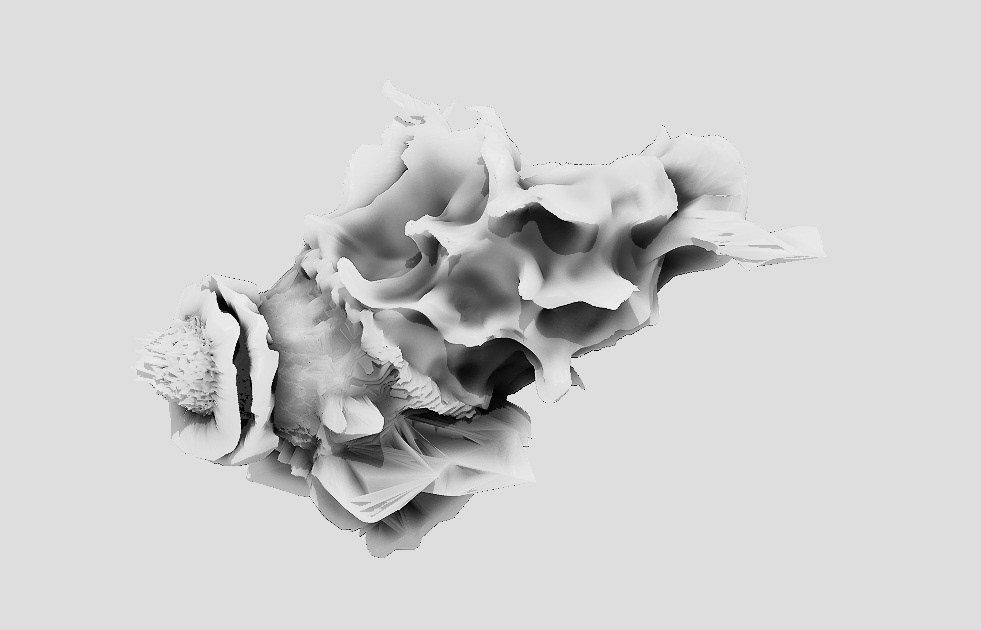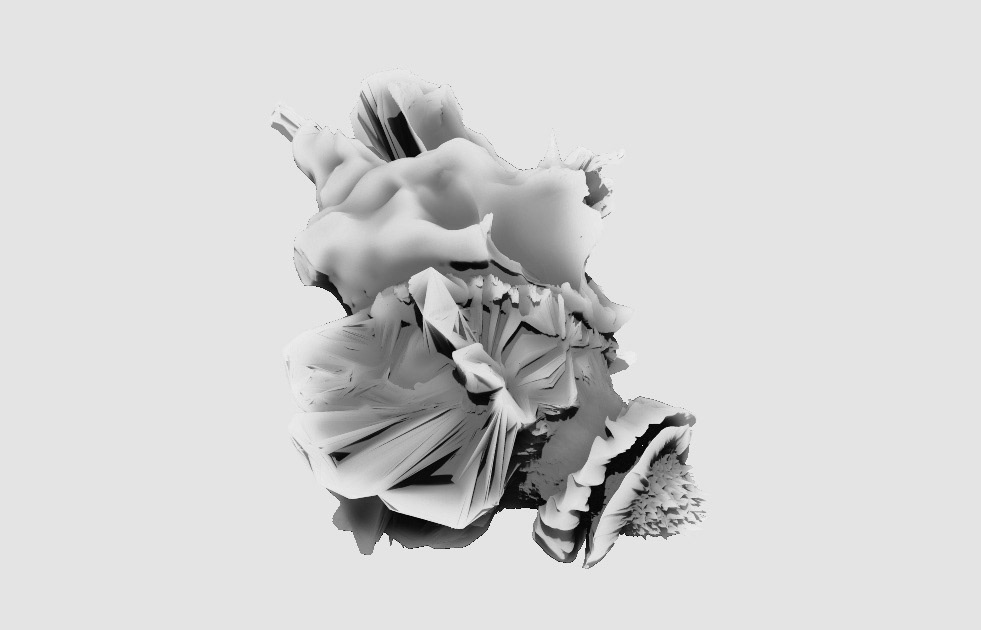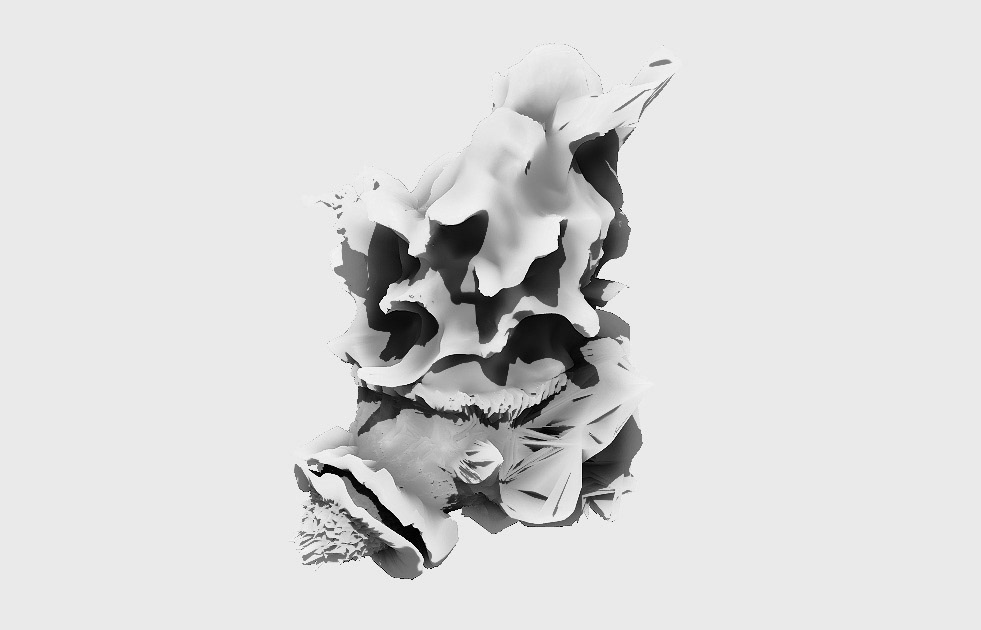 This was an individual exploration created to show how three objects can create interstitial spaces that can begin to blur the lines between interior and exterior space. Each iteration was created from a similar diagrammatic form and then subdivided to different levels of geometry.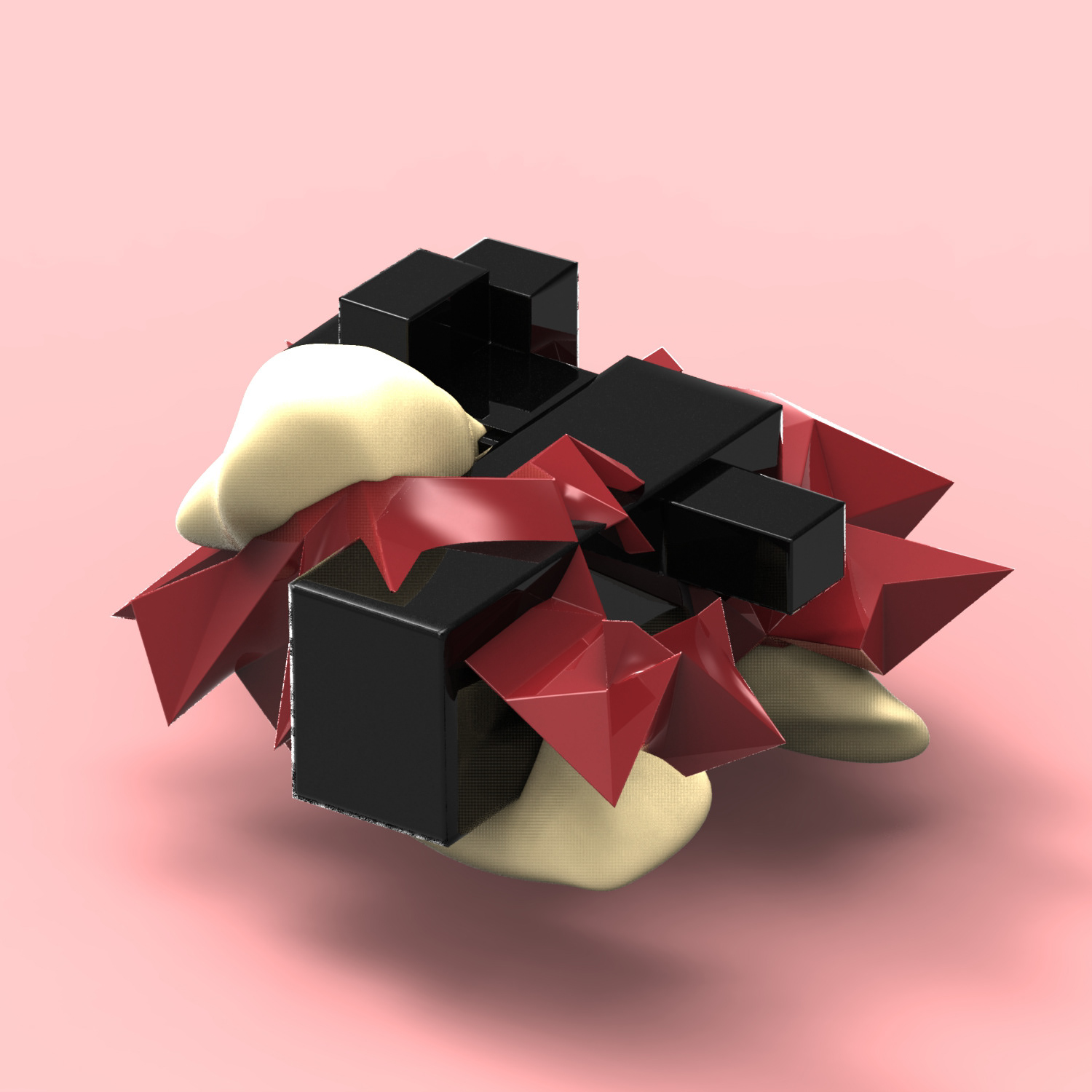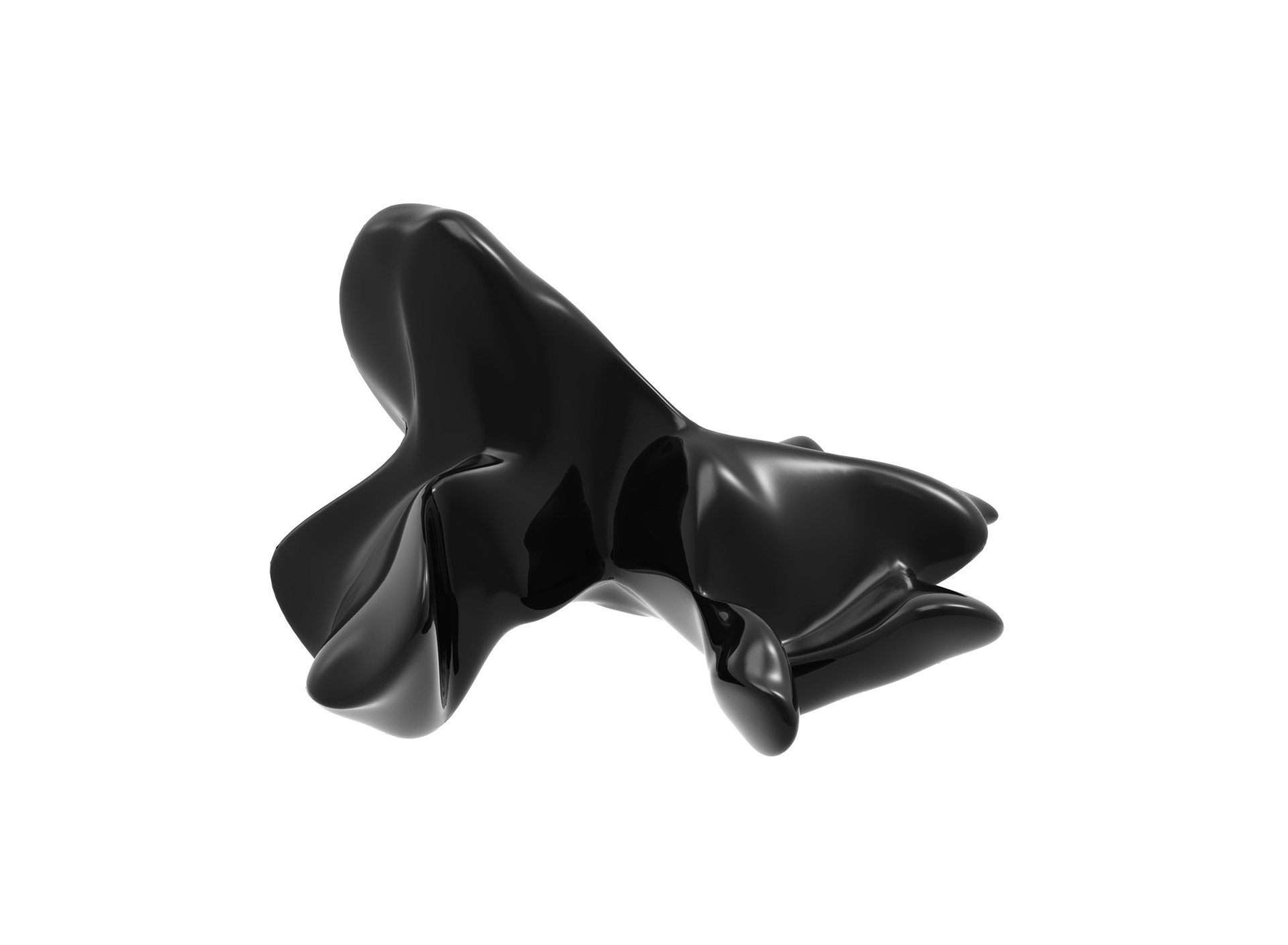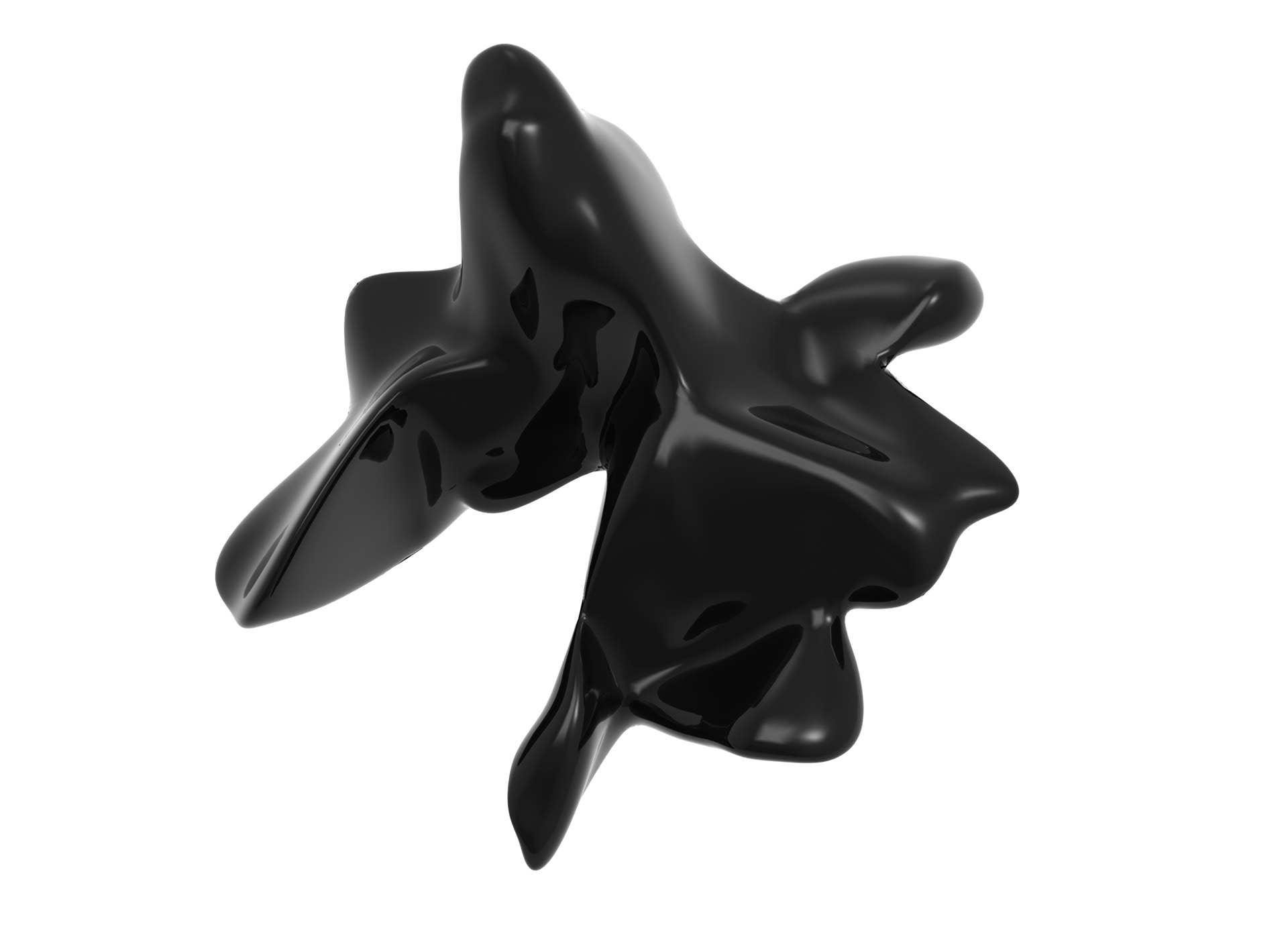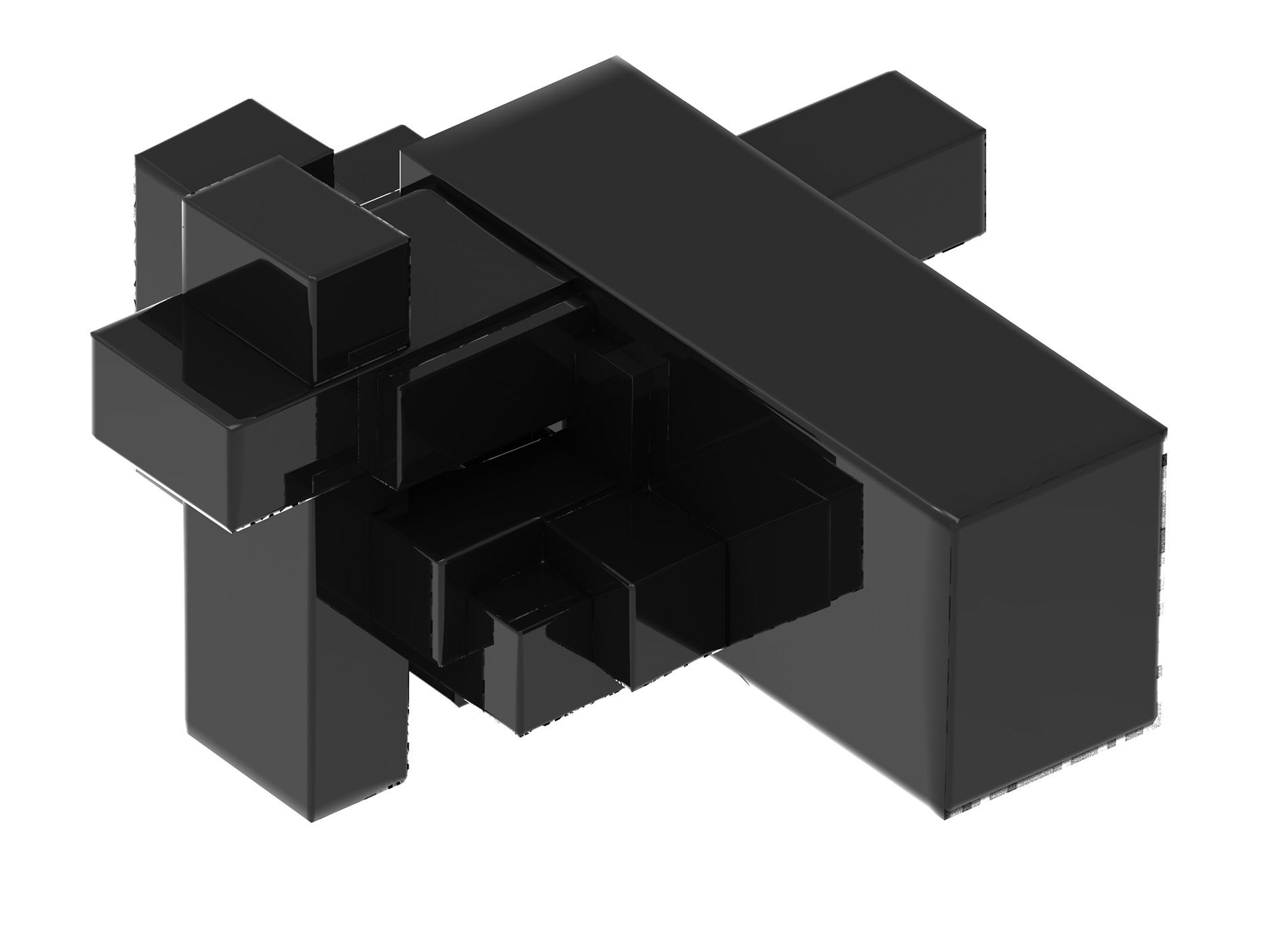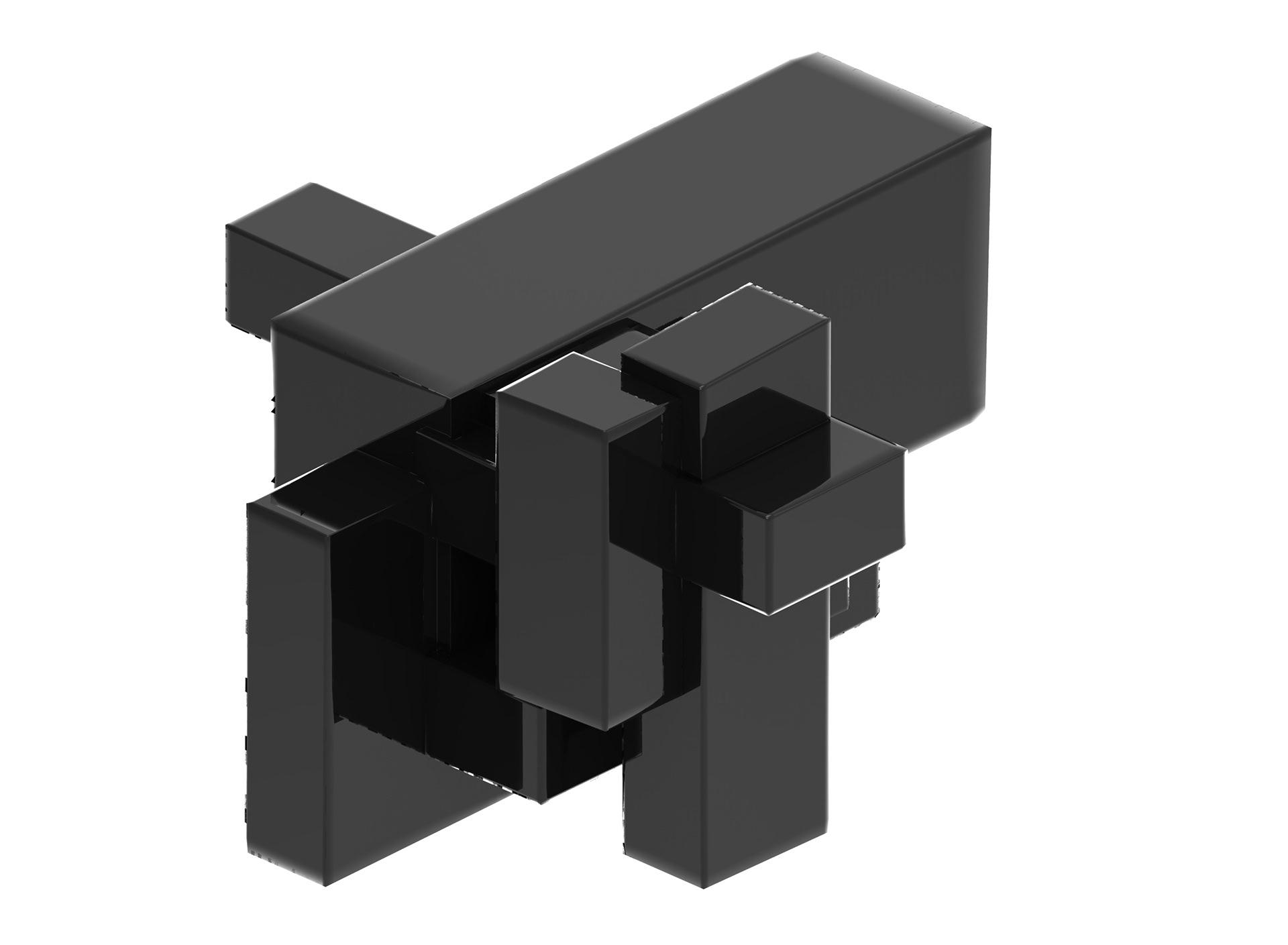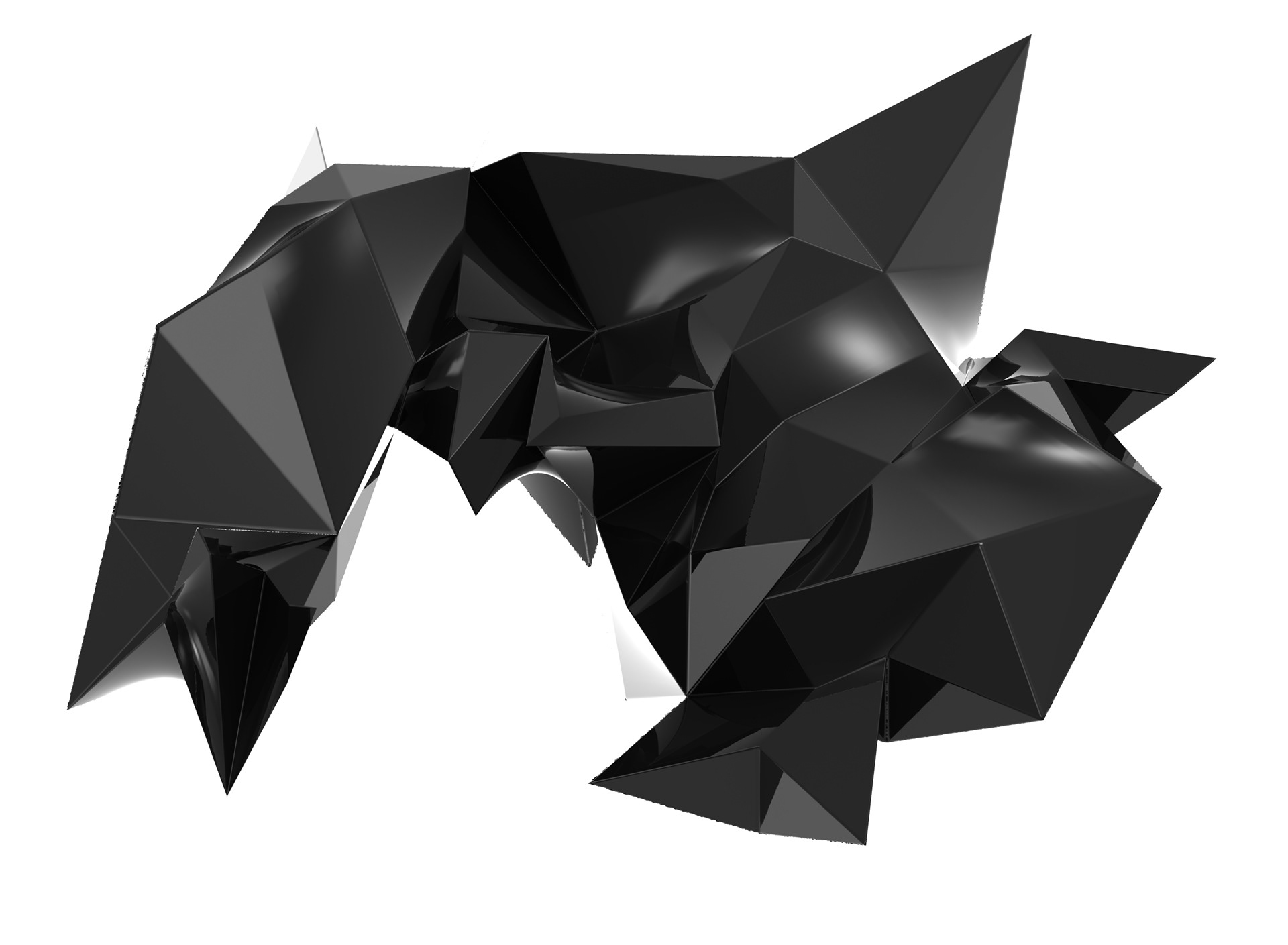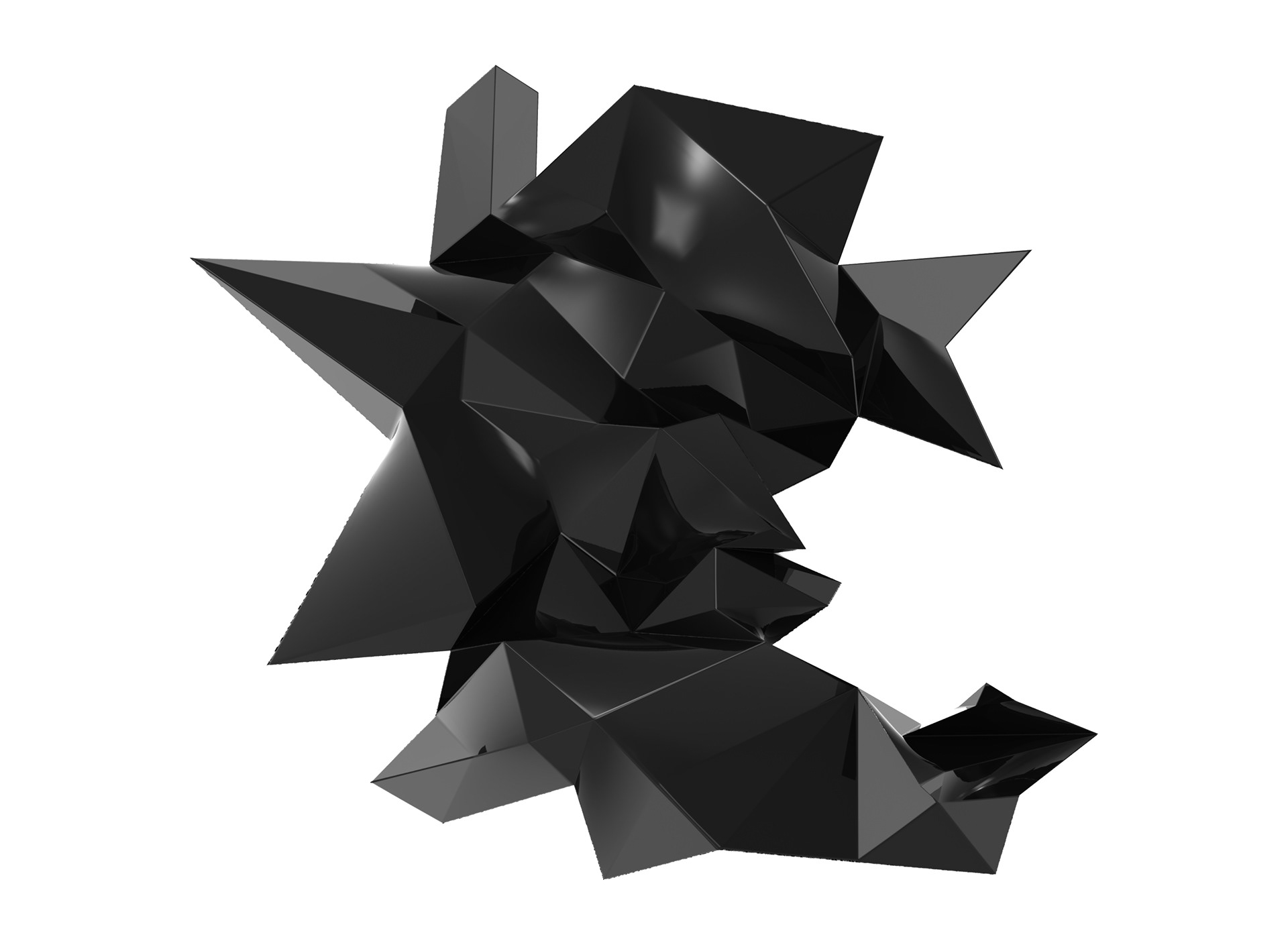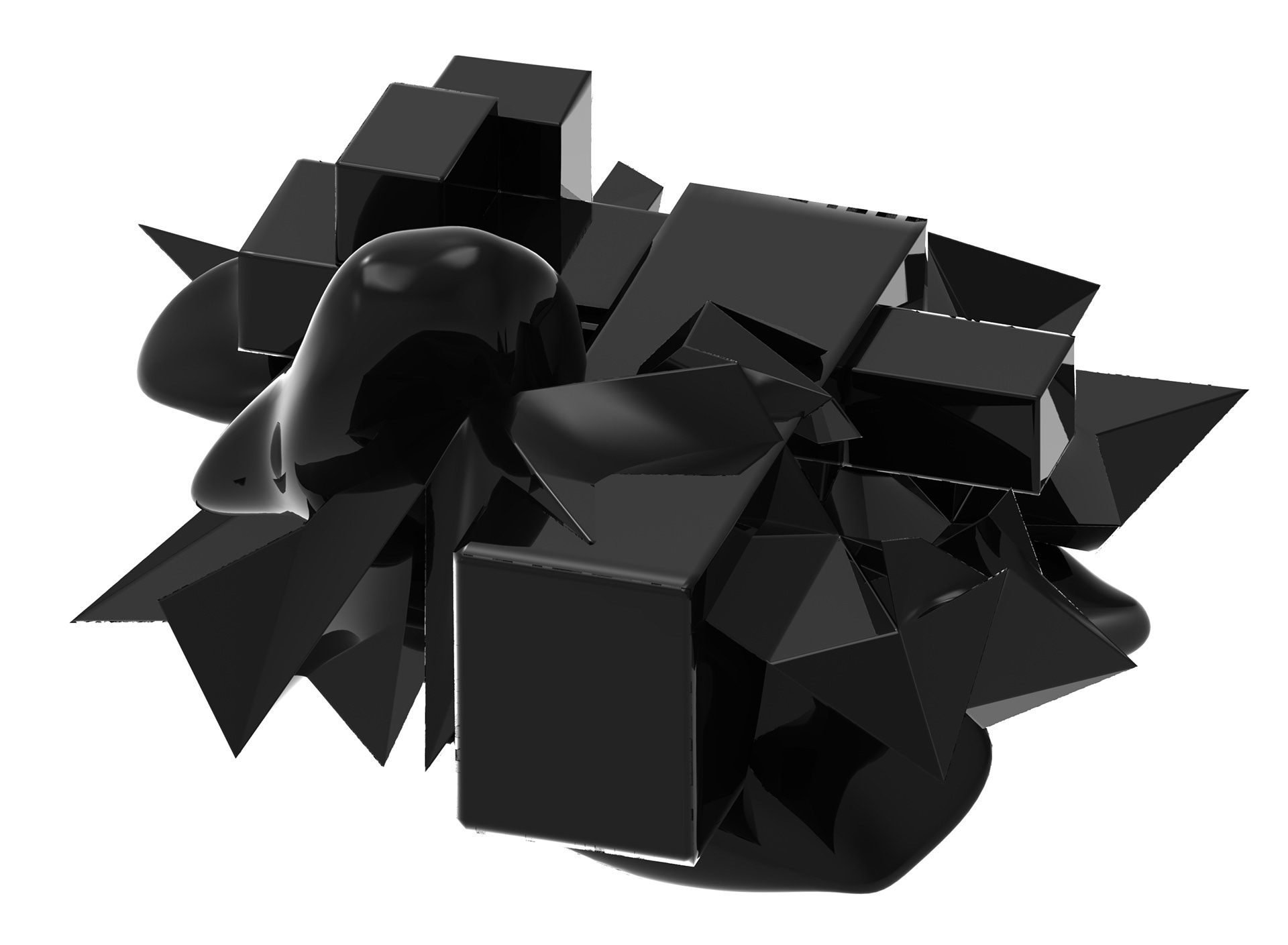 As a brief synopsis, the final object is a personal re visitation of an object from a past project. The project was based on articulating an object through the use of diagrammatic drawings.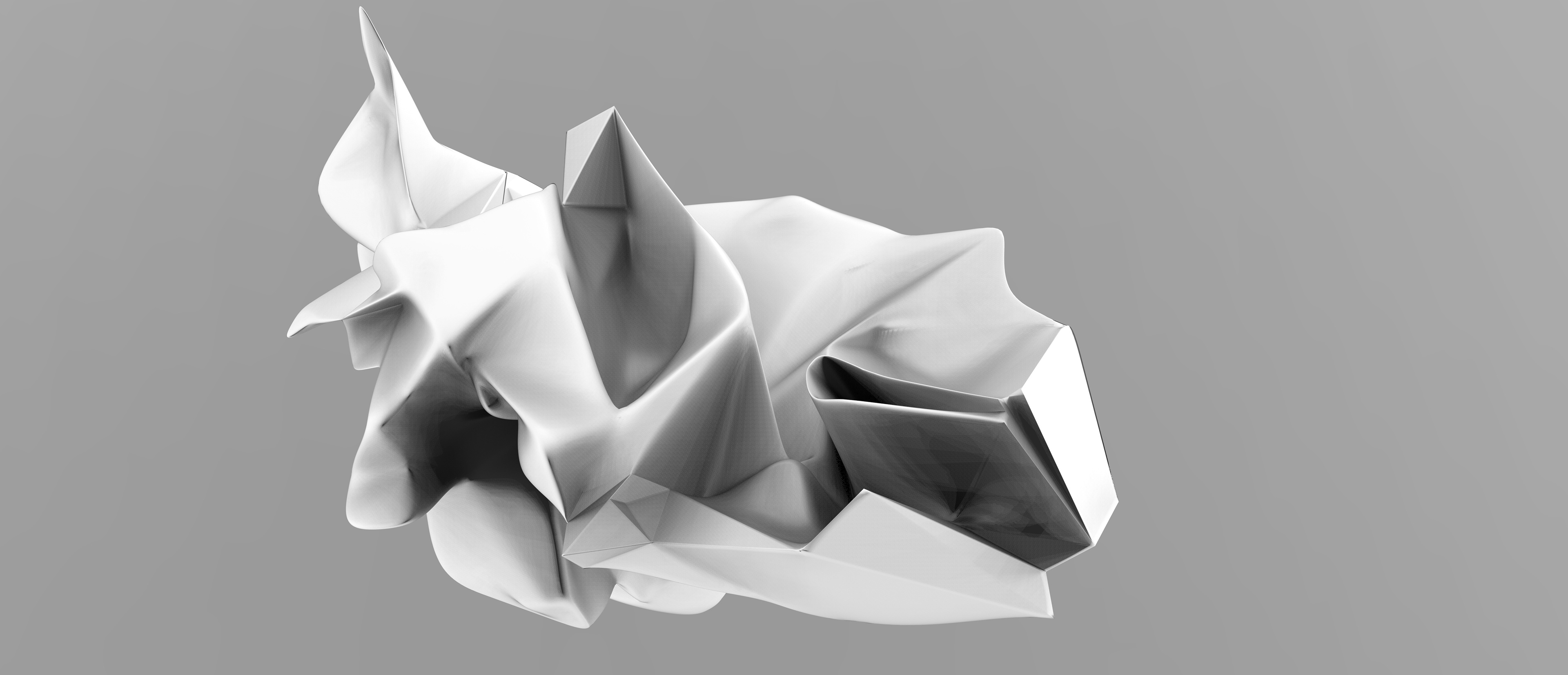 A playful animation is shown, as an individual exploration of rendering techniques and estranged animation techniques.