The West Chelsea meatpacking district is one of the most art driven, eclectic areas in New York City. The ability to be able to channel positive change through energy, diversity, and creation makes this area a catalyst for urban design. One of the largest influences in the area is The High Line, designed by DSR. The High Line has brought an enormous amount of tourism into the area, calling larger masses of people to relax on what used to be an abandoned railroad track. The area is also home to numerous bars, clubs, restaurants, residences and public spaces that belong to the LGBTQ community. The meatpacking district has been home to the largest population of LGBTQ members since the 1950's in New York. This area has created an identity and opportunistic chance to create a new typology of buildings.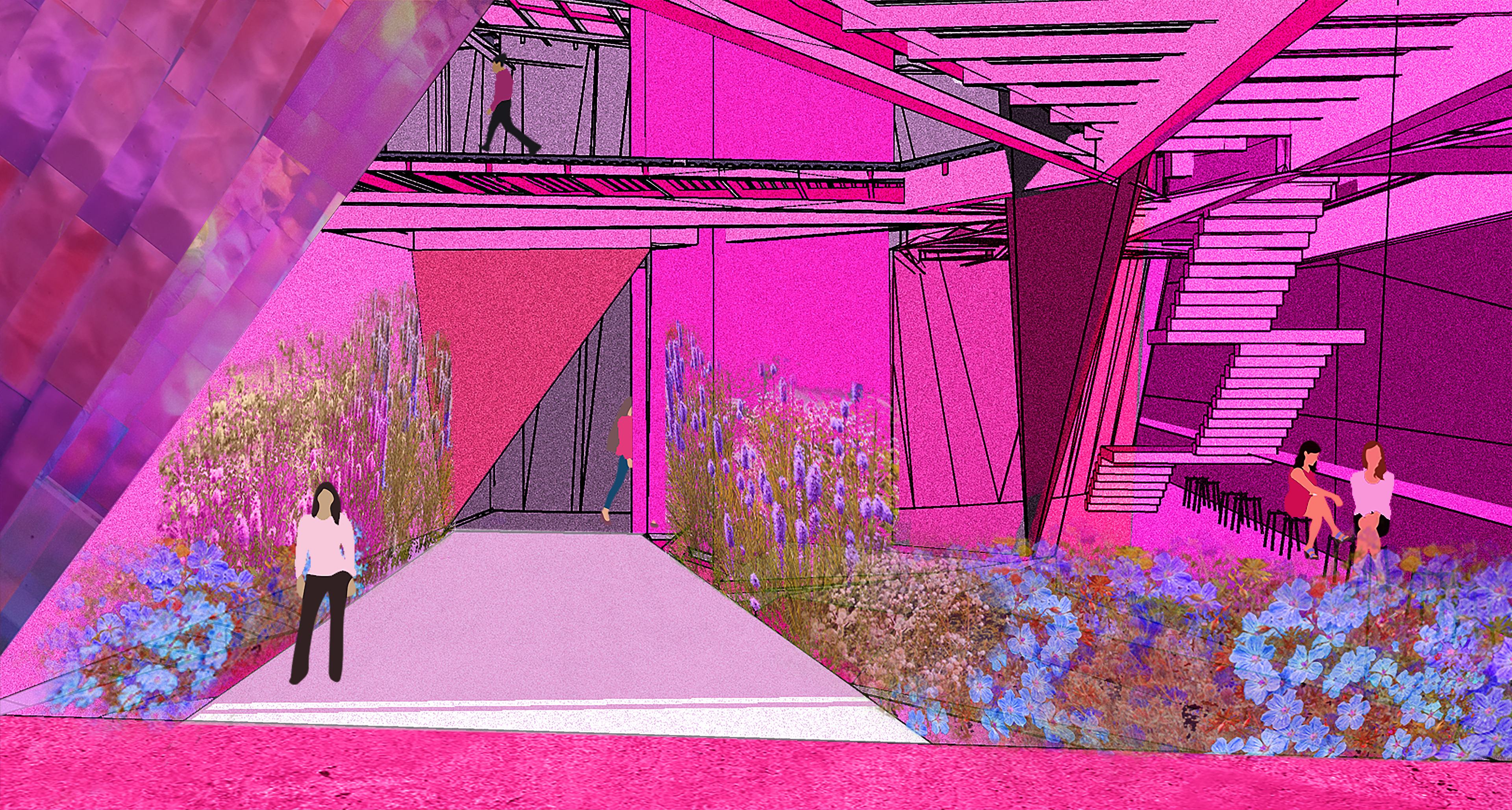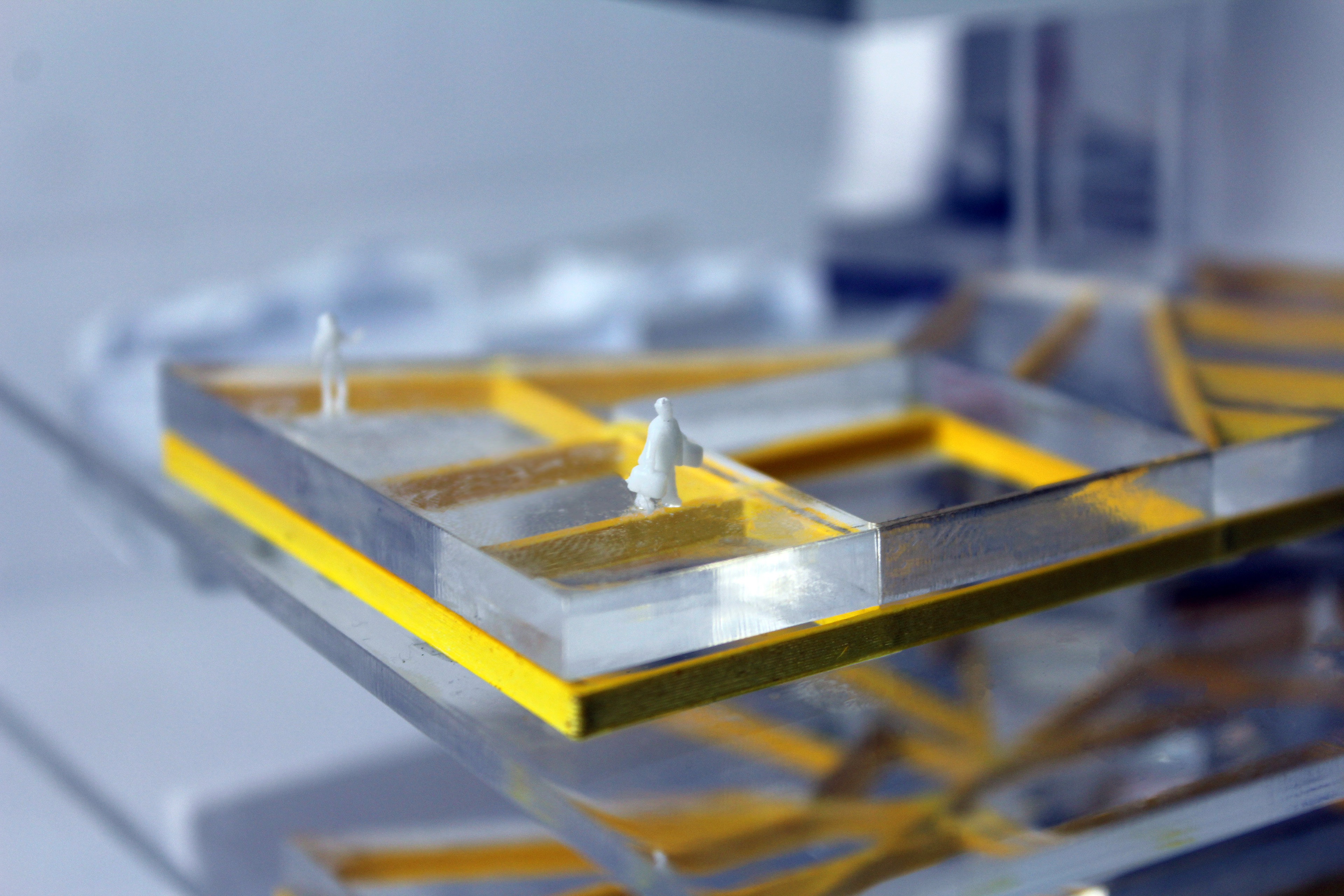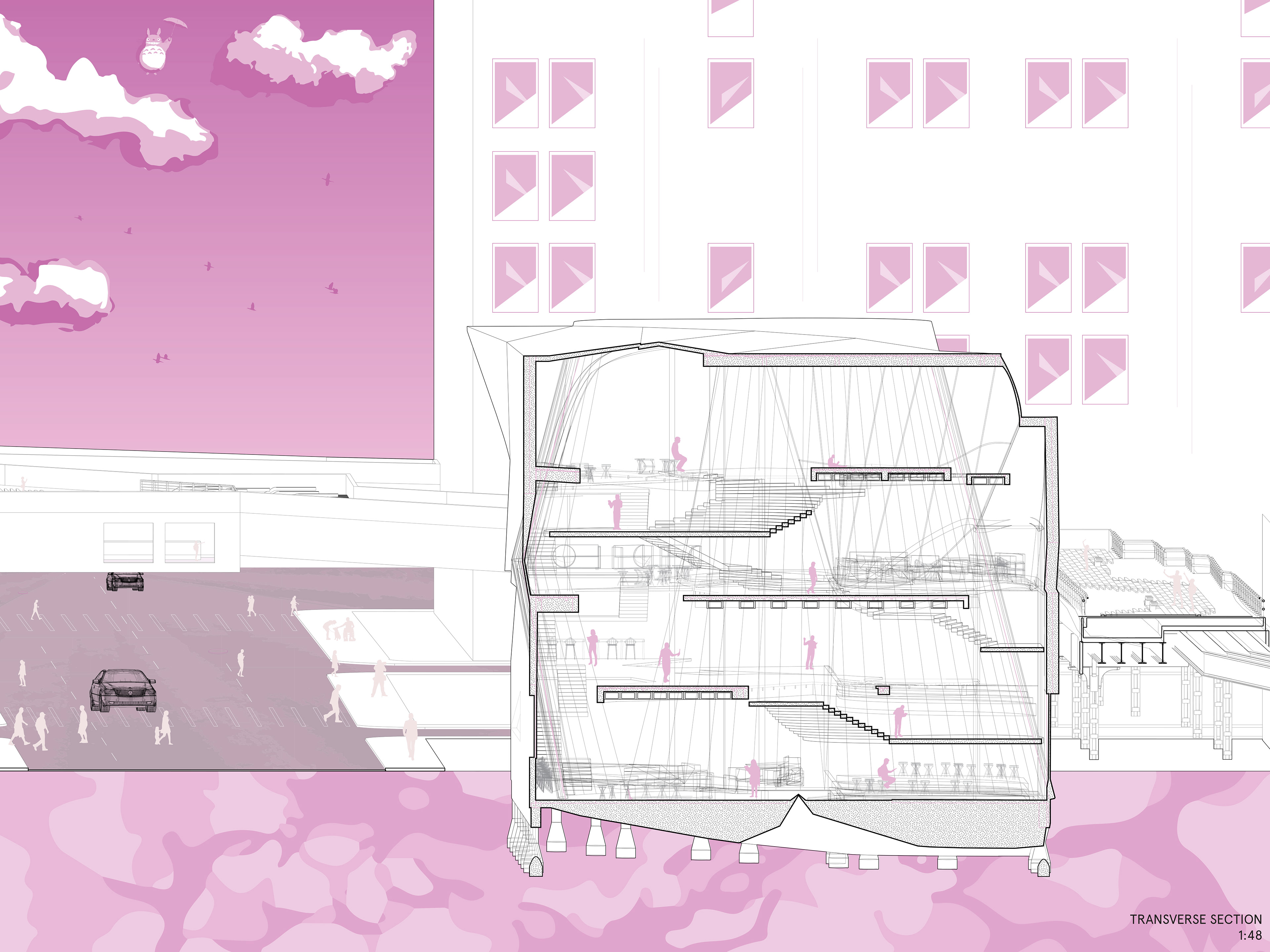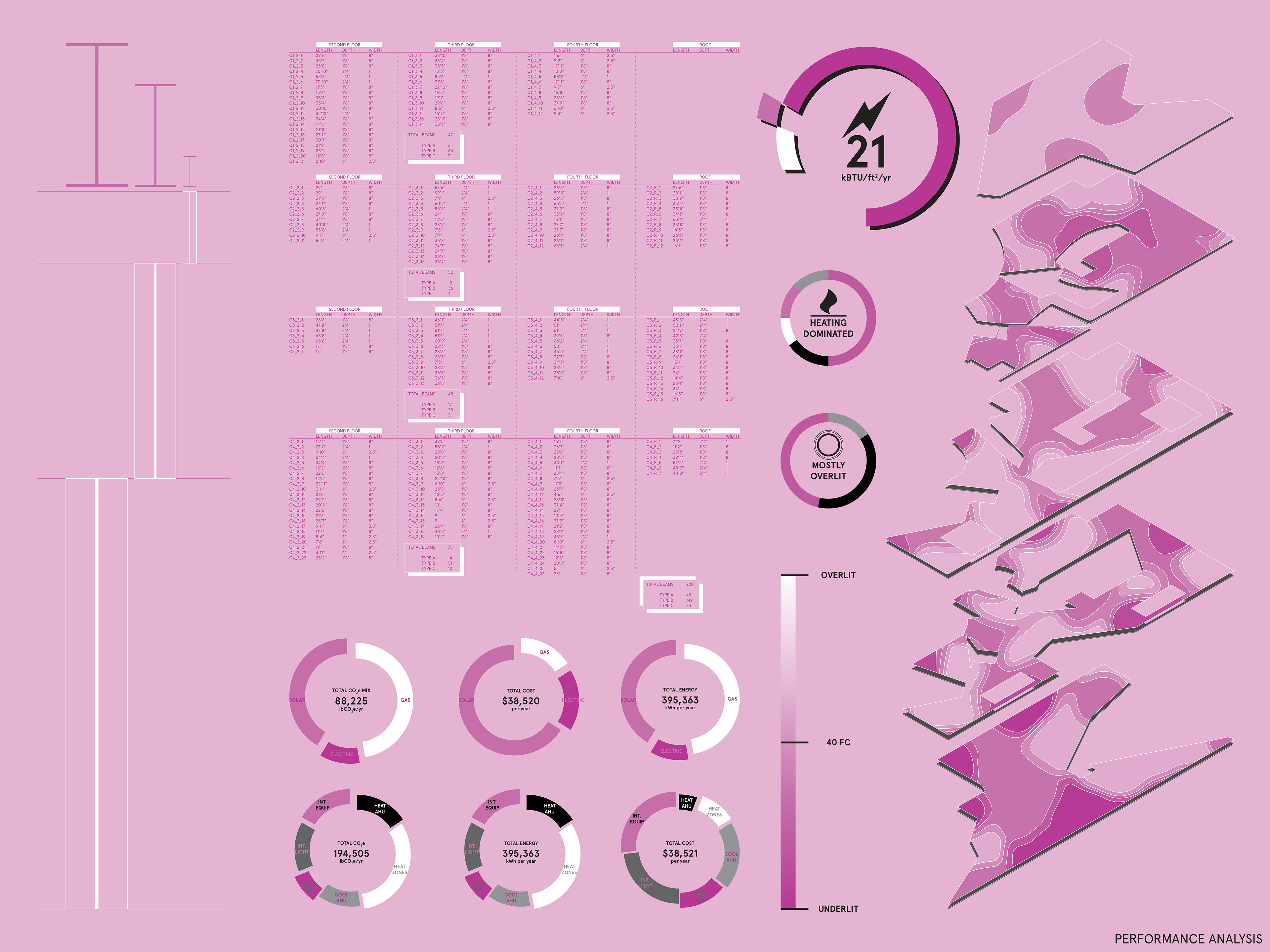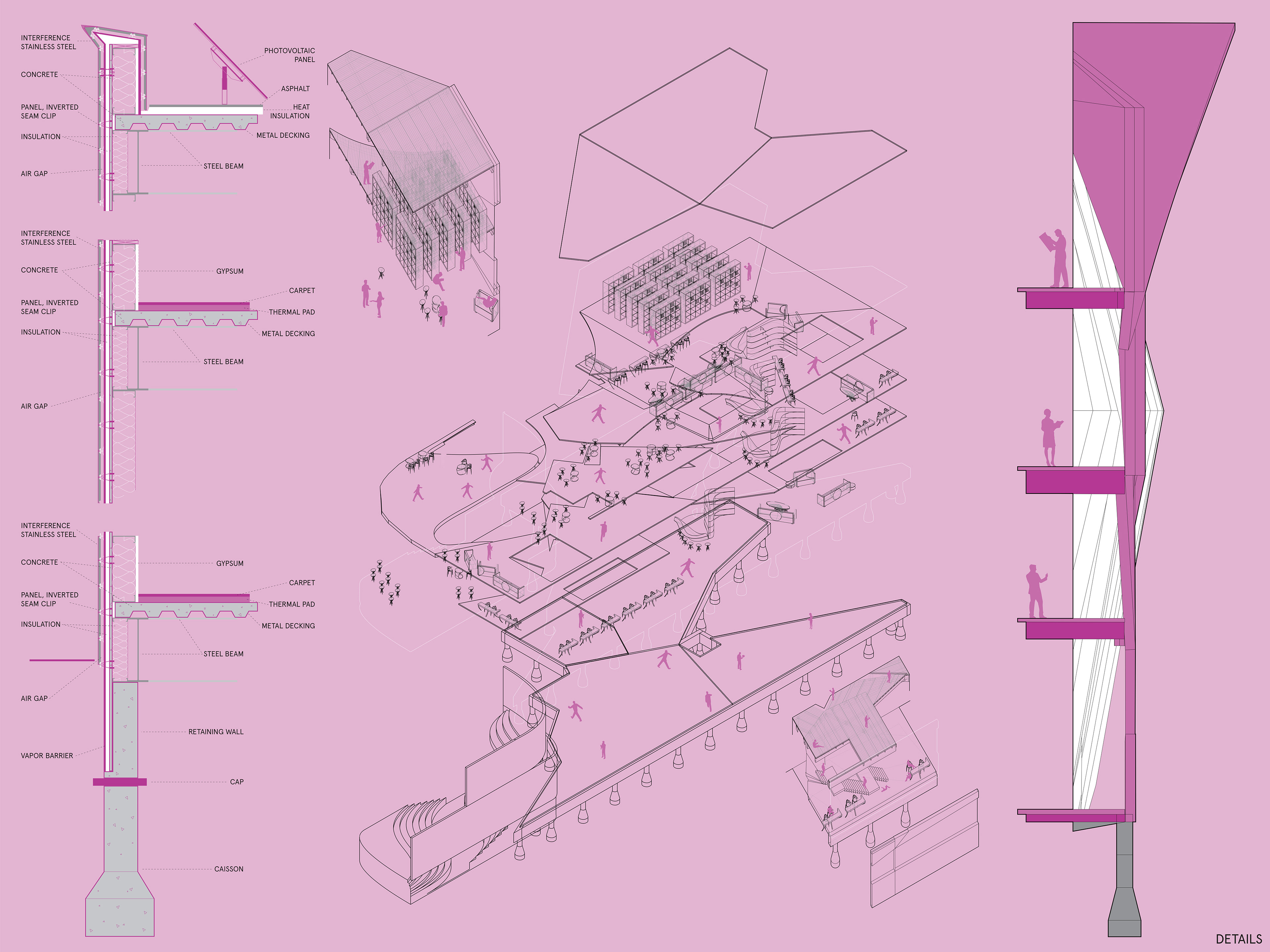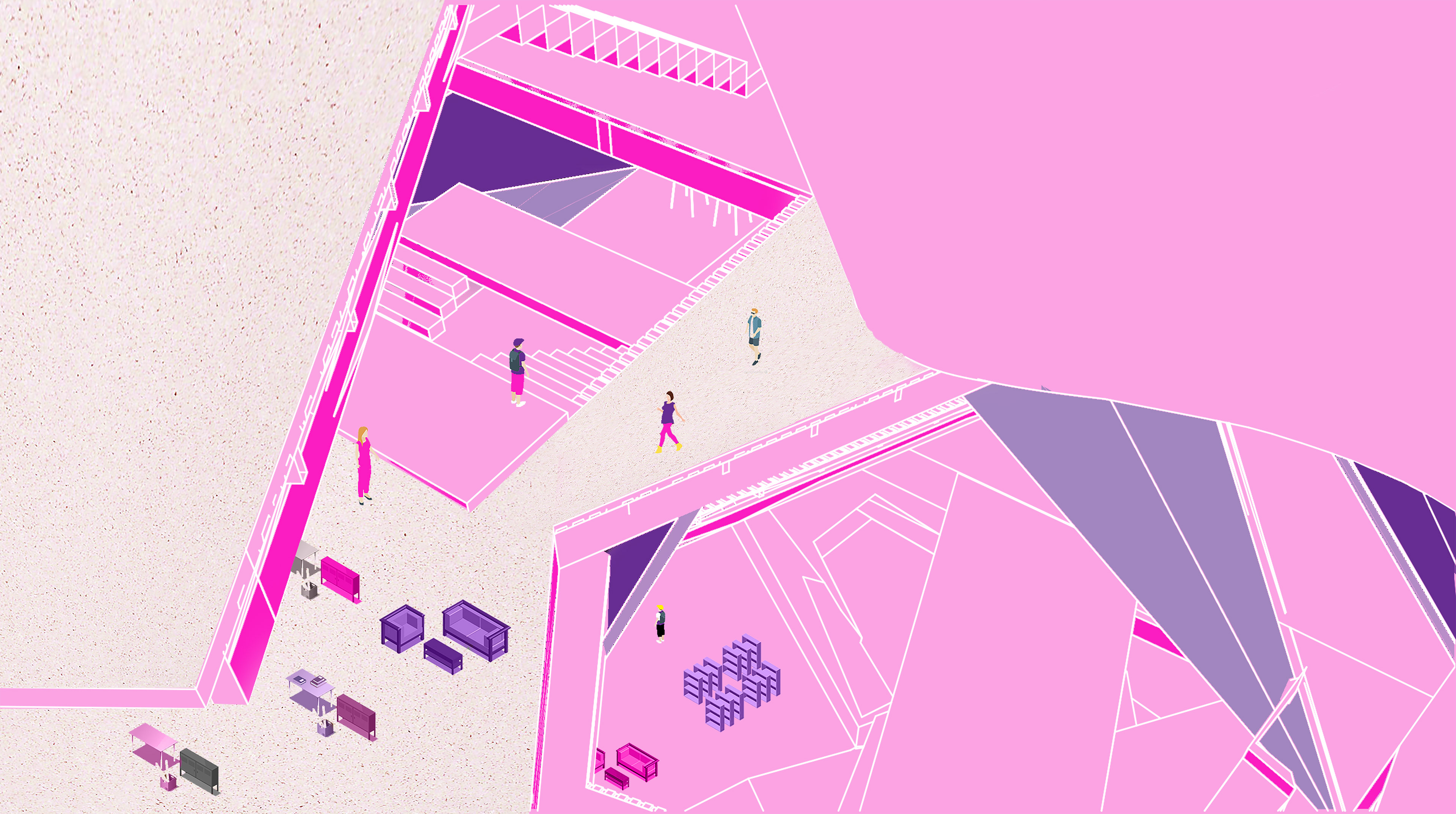 Our project attempts to catalyze these issues even further in creating a building which fits amongst architects such as Zaha Hadid, Tadao Ando, and Frank Gehry. The Learning Machine is a building that invites pedestrians, scholars, and curious tourists into the site from two sides of the building. The building is stationed off of 9th avenue, adjacent to the high line. We strove to appeal to newcomers as well as the local community members whom are interested in not just  atmosphere; but art, culture and creating relationships with the world. By mapping all LGBTQ hubs and key areas of transportation, we extrapolated the lines towards our site in order to gain a better understanding of how our site interacts with people. The mapping led us to believe these datum lines were of high importance; by taking these lines and using them to create a building footprint, we were able to come up with visually compelling massing studies.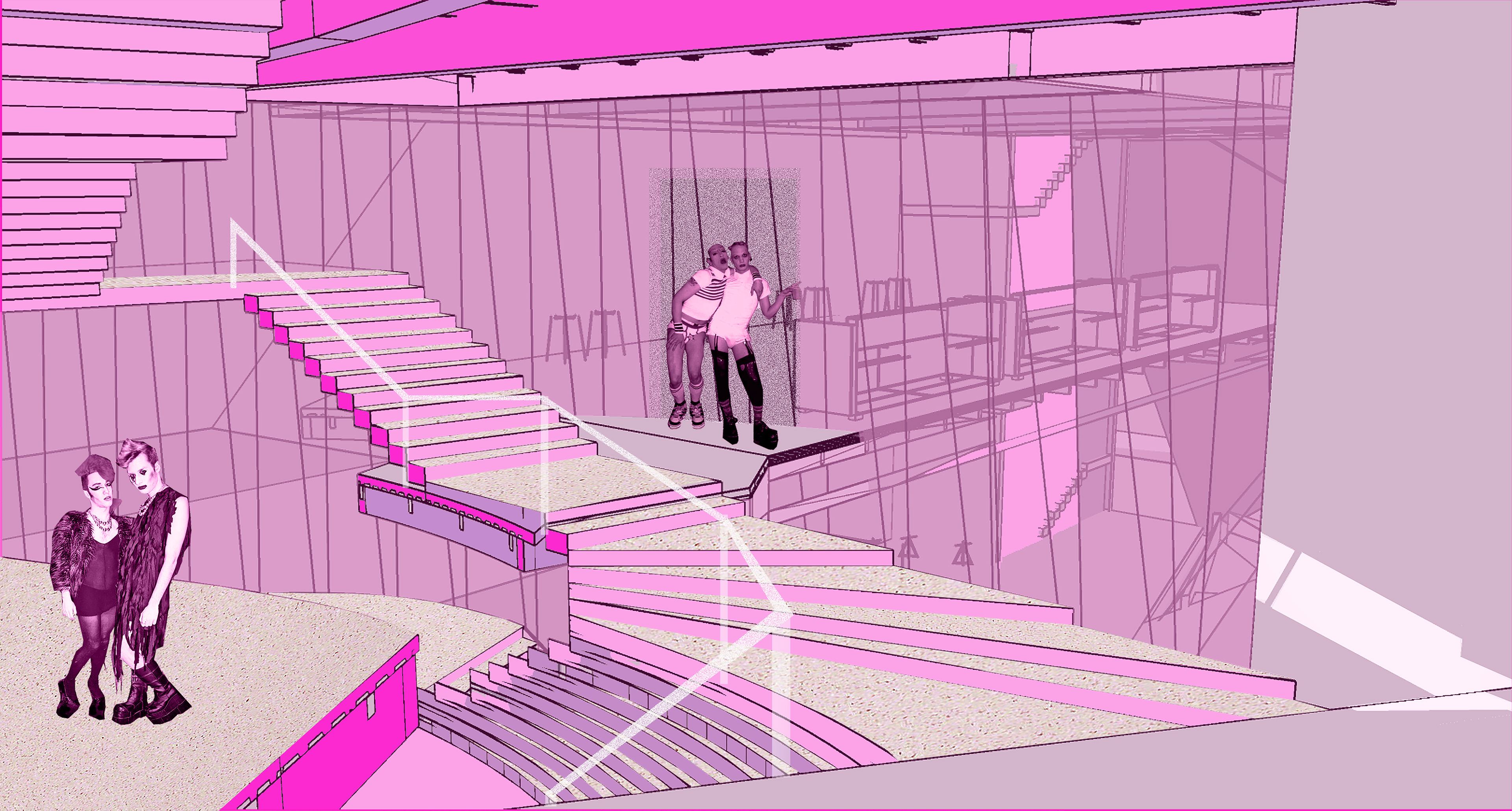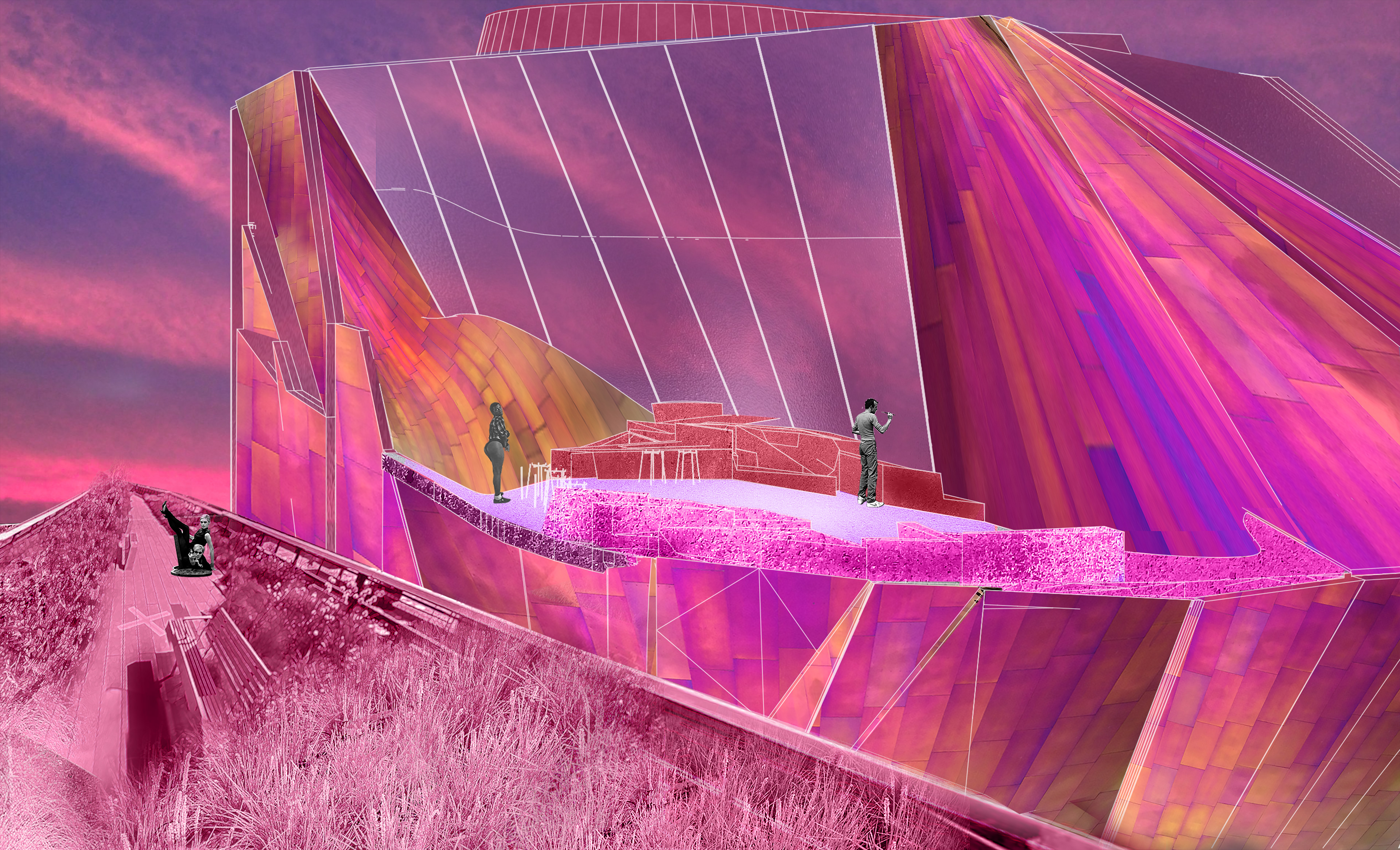 By taking these massing studies, we began to boolean out physical objects which represented views a person would have from the highline looking into key areas such as the Empire State Building, the Hudson, and views looking onto Midtown near Bryant Park. This technique helped us to arrive to the conclusion that our building was about visual massing. This visual massing was begun with a set of lines that aided us in creating the floor plates of each level. Consisting of 5 levels, we wanted to have floor plans that are as open as possible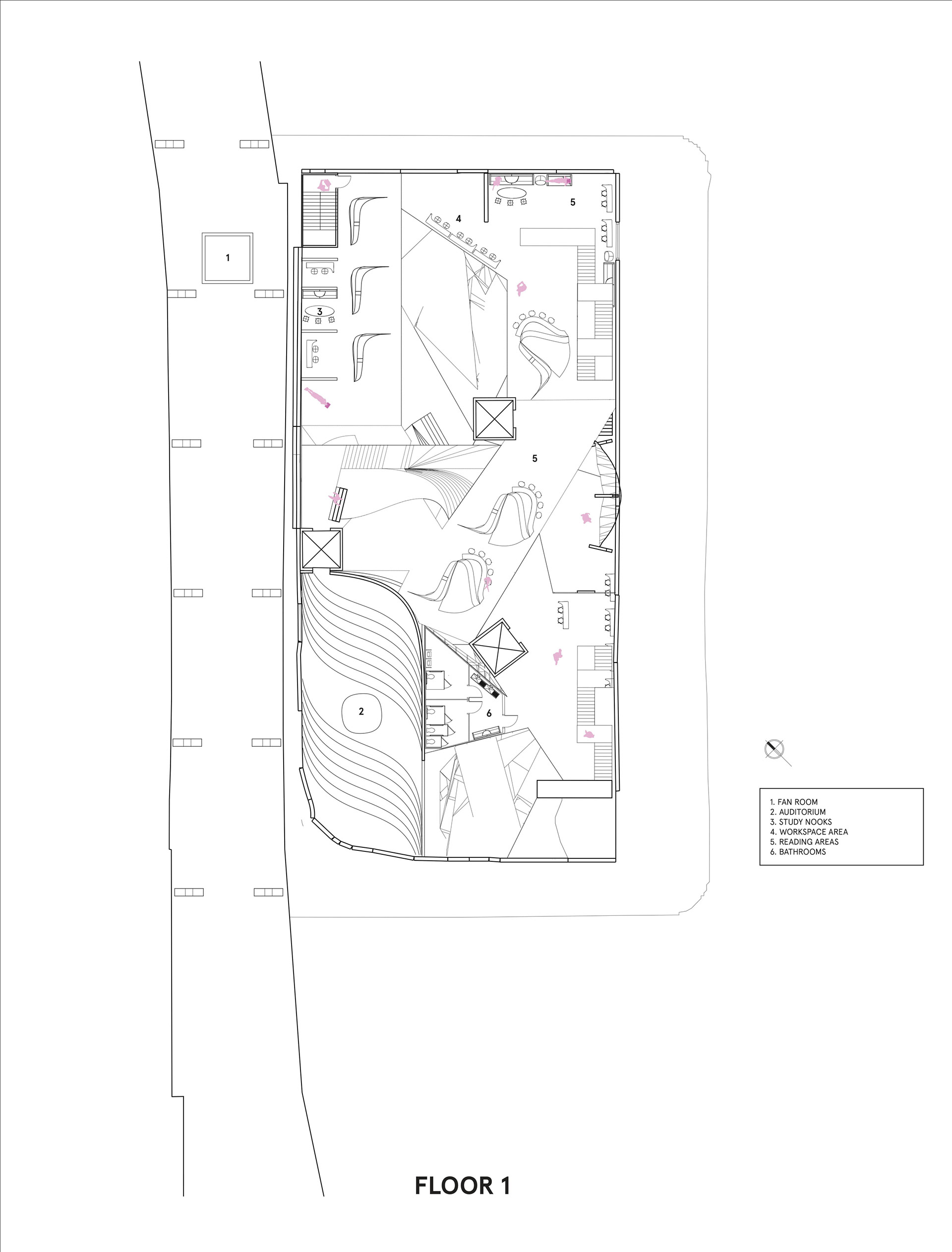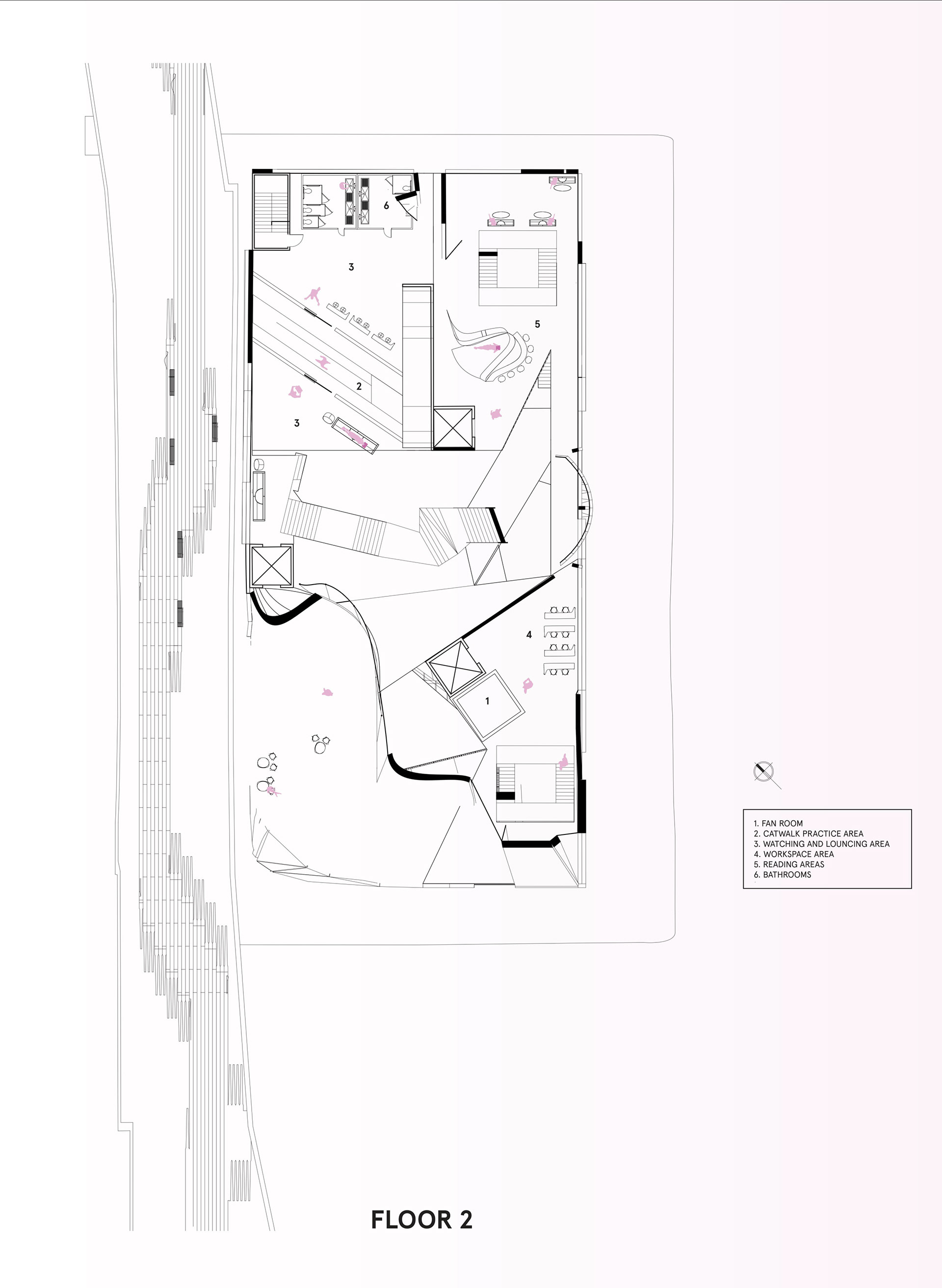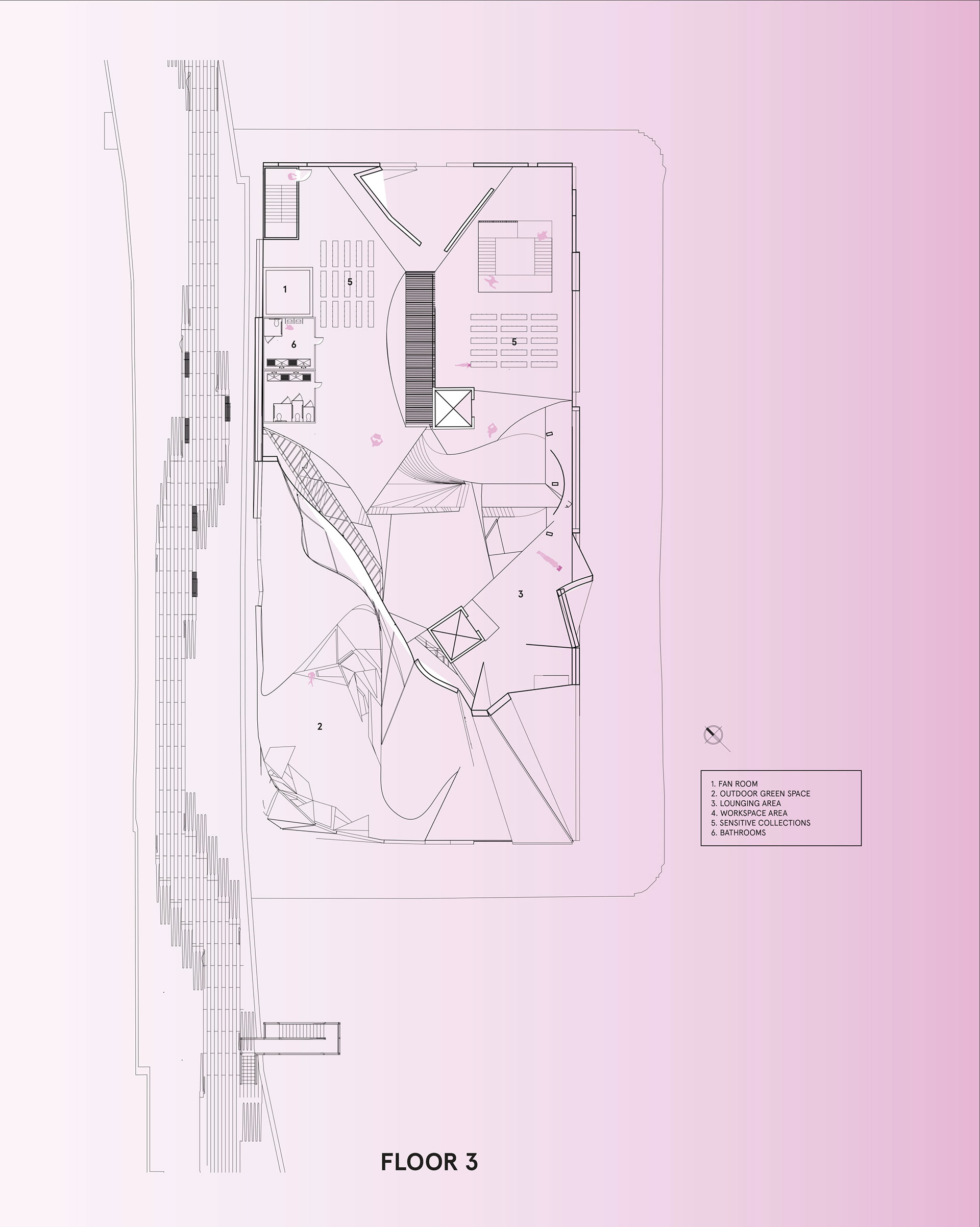 Structurally, we used a steel decking system that ties back into a structural shear wall which encompasses the entire building. This shear wall and steel system allows for us to have no columns in the entire building. The steel decking is also attached to concrete cores which allow lateral stability for the decking and girders. By using steel decking, we were also able to create with larger spans and a more aesthetically pleasing ceiling.